Looking for a nature escape beyond the city limits of Burlington? The heart of the Green Mountains is just a stone's throw away, offering an exhilarating day of exploring Vermont's Great Outdoors. From challenging hikes to refreshing river dips, this guide has your back when it comes to hiking in Vermont and uncovering exciting things to do in Burlington's vicinity.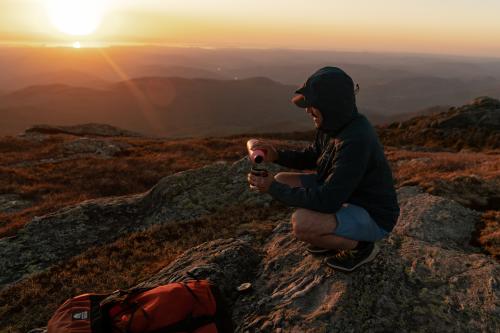 Hiking the Iconic Camel's Hump
When it comes to hiking options around Burlington, there are plenty of choices. But if you're up for a real hiking adventure, make your way to Camel's Hump, the iconic peak that stands as one of Vermont's tallest mountains. In just 45 minutes, you'll find yourself at Camel's Hump State Park, which offers a variety of trails suited for all levels of hikers. From leisurely strolls to demanding ascents, the park's trails cater to diverse preferences.
Remember that each season lends a distinct characteristic to the trails. It is always important to check trail and weather conditions. Vermont's climate can be very unpredictable so make sure you are p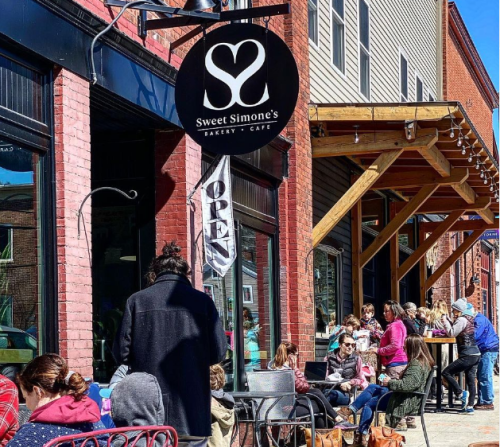 roperly prepared. 
Fueling Up at Sweet Simone's
Grab breakfast at Sweet Simone's in Richmond, just twenty minutes east, en route to Camel's Hump State Park. Flaky croissants, crumbly scones, and other baked goodies are the order of the day, and the coffee alone is worth the trip. This charming bakery is the perfect starting point for a day of exploration.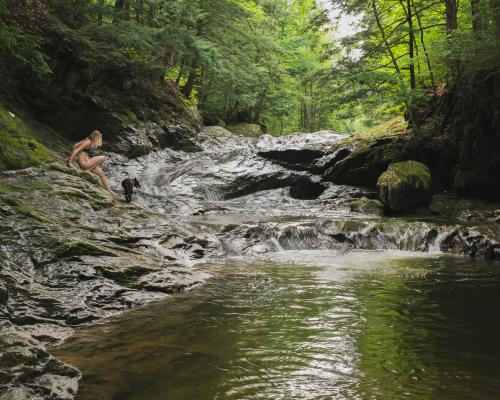 Take a Dip at Bolton Potholes
Once you've made the hike and soaked up the incredible views, you might be ready to cool off with a plunge in mountain waters after that big hike? There is no shortage of swimming holes in Vermont—you just have to know where to look. Bolton Potholes, off the Bolton Valley Access Road, is a gorgeous spot to swim and sunbathe. Picture dramatic rock formations, and waterfalls cascading into pools of crystal-clear water. The Potholes truly are a Marvel
Heading back through Richmond
Towel off and head back to Richmond to enjoy dinner at one of several stellar restaurants. Hatchet has an inventive m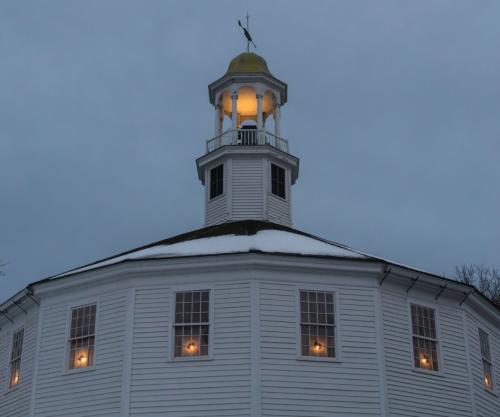 enu with dishes as tasty as they are fun: Dirty Burger Cat Fries or the Sichuan Sweet and Sour comes to mind. Or try The Big Spruce, Richmond's newish Mexican joint serving, and we quote, "Tacos & Tequila & Mezcal, Oh My!" AND for all the beer lovers, swing through Stone Corral Brewery for a quick local pour and some delicious menu options.
On your way out of town, swing past the famous Old Round Church, a beautifully preserved sixteen-sided meeting house from the early nineteenth century. Take a pic; your Instagram followers will thank you. With bellies full and bodies tuckered out, you'll be good and ready to head back to Burlington for a good night's rest.