Orchards & Pick-Your-Owns
Agritourism presents great learning opportunities for young and old alike, but there's nothing like rolling up your sleeves and getting straight to work picking apples, pears, peaches, and berries yourself. Not only is it fun, but the payoff is the freshest produce you can find anywhere.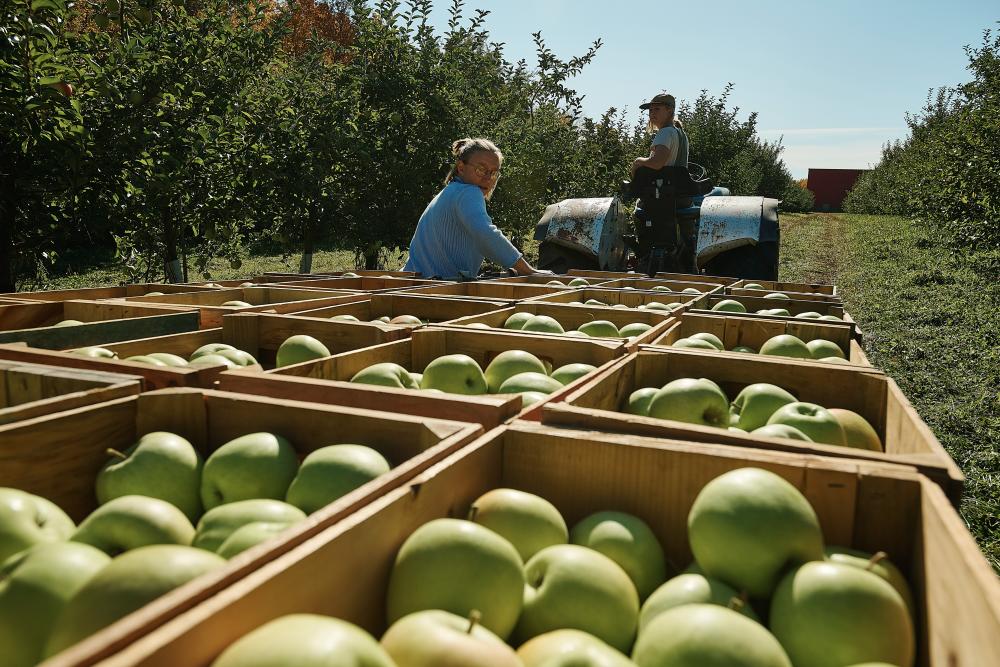 In the fall, as the leaves begin to change and summer's hot sun slowly fades away. The local orchards of Vermont become ripe with apples, pumpkins, and more. Picking your own apples is a tradition in Vermont. Grab a pumpkin spiced latte and hit the back roads for the views, the foliage and head to a local orchard for the perfect fall day in Vermont, besides, nothing screams autumn more than a warm cider donut (or a whole bag of them).
If you're dreaming of a winter getaway, there's nowhere more authentic in New England than Vermont. Fresh snow blankets our towns and mountains, making it feel magical. From sleigh rides to…
Maple Open House is a great opportunity to meet and connect with Vermont's Maple Sugar Makers. The doors to sugar shacks from across the region will be open for observation, education, and…