Backcountry Touring
Earn your turns and enjoy the solitude of nature, when you skin or snowshoe into Vermont's forests and mountains to schuss and carve through the backcountry. Prepare for face shots in well-spaced glades and thrilling chutes, sugary carving through powder stashes, and finding potential lines wherever you look. Bolton Valley's uphill pass provides access to its conserved backcountry terrain, accessible from Bolton's Nordic center or the top of the lift. At Bolton, you can also try skimo, racing up a designated slope, then carving down.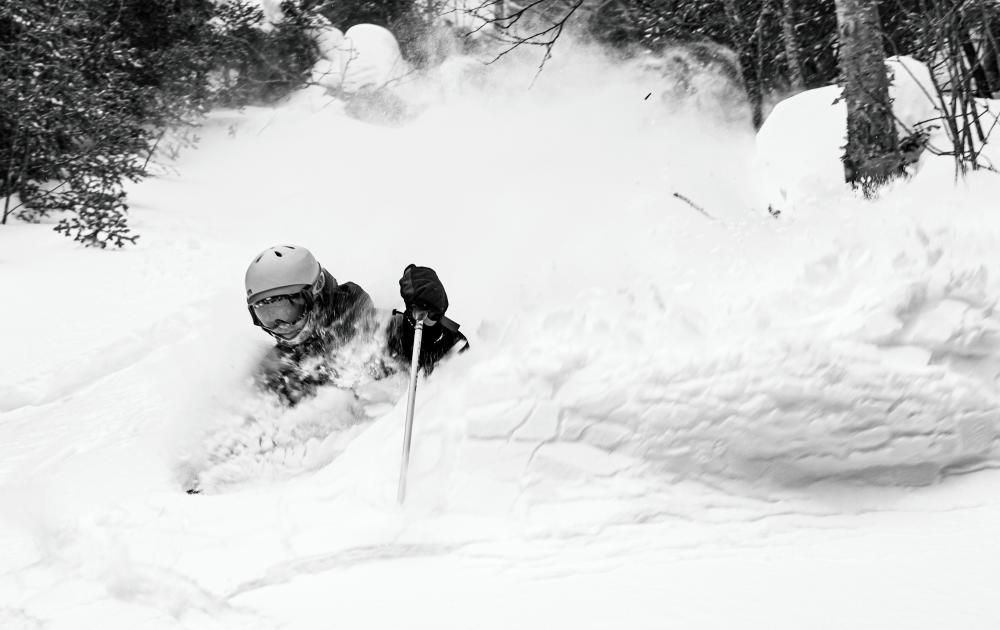 On the Catamount Trail, which winds from Quebec to Massachusetts, backcountry skiing is bountiful, whether you seek a serene shuffle through the woods, or heart-pounding climbs and thrilling descents. For the adventurous, climb up the backside of Mt. Mansfield, Vermont's highest peak, on Underhill's Teardrop Trail, one of Vermont's most popular backcountry runs. After sweeping views of frozen Lake Champlain and New York's Adirondacks, it's a windy corridor of quick turns to the bottom. It's best tackled by skiers and riders with fitness and experience, but newer backcountry fans will find unlimited exploring when you venture off track at Camels Hump Nordic Center or in the lower zones at Underhill State Park. You don't need to start at a ski area to enjoy Vermont's Northern hardwood and evergreen forests--dispersed recreation is allowed on Vermont's public lands, as well as many private lands, and most summer trailheads also allow winter access. Before you go, hone your backcountry skills at one of Catamount Trail Association's (CTA) courses and clinics, then join one of their weekend tours to test your knowledge and your legs.
Vermonters shop local. We love to support our local community of makers, artists, and entrepreneurs. Shopping local has a number of benefits, besides…
Get outside this winter with this list of top 5 hikes near Burlington!