Running
An abundance of fresh air and the stunning diversity of terrain make Vermont a great place to run. In Burlington, cruise the Burlington Bike path and watch ferry boats cross steely blue Lake Champlain against the backdrop of the million-acre Adirondack Park. Swap pavement for dirt and gravel in forested Red Rocks Park. Gentle climbs and descents lead to beach vistas, cliff lookouts and you'll find shade here in the heat of summer. Winooski's Casavant Nature Trail is a gentle, quick 3.2 km loop along the Winooski River. South of Burlington, Shelburne Farms' gravel roads, single, and double track trails will delight runners. There are surprises around every corner on this 1400-acre National Historic Landmark and working farm on the shores of Lake Champlain.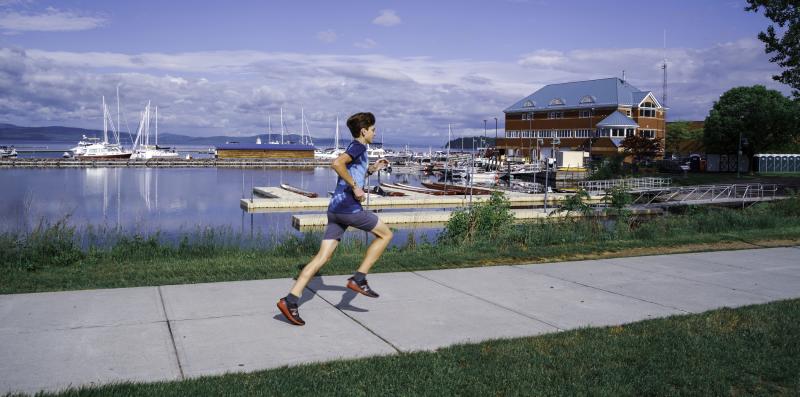 If it's more challenging trail running you're after, a favorite mountain loop for ultrarunners is up Vermont's third highest peak, Camel's Hump. Take the Burrows Trail to the summit, then descend Monroe, Dean, and Forest City trails. If you're looking for company or motivation, weekly runs depart Burlington's various outdoor stores, and during marathon season the Green Mountain Athletic Association holds weekly runs and workouts. The Long Trail Running Club always has a meetup on tap.
Vermonters shop local. We love to support our local community of makers, artists, and entrepreneurs. Shopping local has a number of benefits, besides…
Get outside this winter with this list of top 5 hikes near Burlington!