Weekend Getaway In Burlington
Sometimes a weekend away is all you need to reboot and fall in love with a place. This itinerary gives you that perfect mix of activity, culture, and natural beauty to fulfill your wanderlust. Say hello to Burlington!
Friday
Let's say you're arriving on a Friday evening—the first thing you need is dinner, STAT. Look no further than the Truck Stop, Burlington's bona fide block party happening from 4:30–9:00 every Friday night from May to September. With more than 30 local food trucks and music on rotation, this weekly event is a magnet for locals and tourists alike.
Want to make a full night of it? Walk up to Church and Main to check out the scene at Club Metronome.
Saturday
Ease into your day with a leisurely breakfast at the Skinny Pancake, where they've been slinging sweet and savory crepes since 2003. The Lake Street location positions you right in front of the Burlington Harbor, so you're ready to take on the day. Next, rent a bike at Local Motion and cruise one and half miles down the Island Line Trail, a.k.a. the bike path, to the Burlington Surf Club. Located at Hula Lakeside, BSC sits on a sandy stretch of prime lakefront. Experience the thrill of windsurfing, rent a paddleboard, or take a Hobie Cat for a sail! BSC also offers private lessons and classes for beginners or anyone who needs a refresher.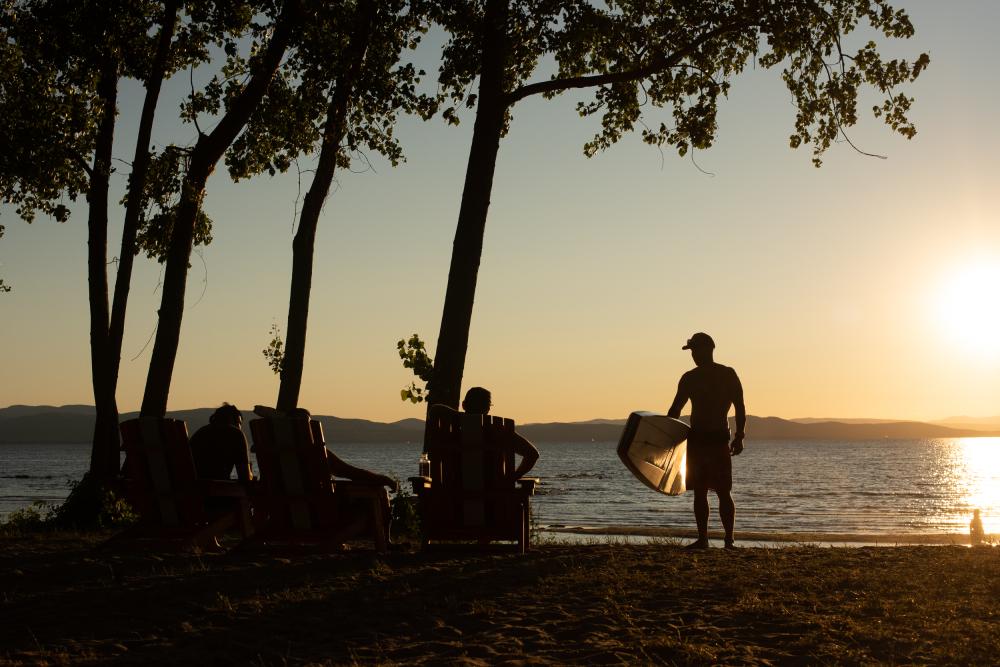 Keep the surf theme going strong and go to The Spot on the Dock for lunch. The Spot has a relaxing beach-lounge vibe, and the avocado fries are a must. Post lunch, return the bikes and head up to Church Street, the beating heart of Burlington. Discover more than 100 shops, vendors, restaurants, and a bustling small-city scene.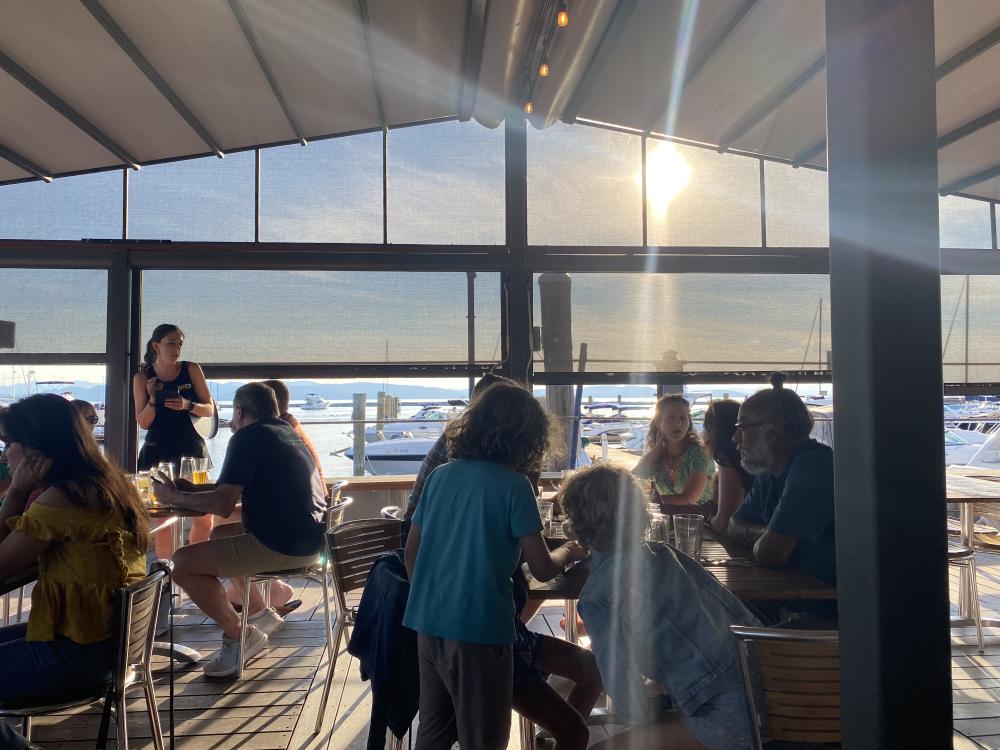 When it comes time for dinner, there are too many good options to name. Leunig's Bistro and Café is a classic, and Honey Road also tops the list. But if you're after something with a little more ethnic flair, the Istanbul Kebab House is a terrific choice. This Turkish restaurant serves up Mediterranean mezze, kebobs, and much more. If the weather is right, opt for a table on the rooftop veranda.
For a some culture, catch a show at The Flynn Center for the Performing Arts just around the corner! This renowned theater has a lineup of top-notch performances and musical acts all year. If you want more of a club scene, head to Higher Ground, the region's premier venue for national and local music acts.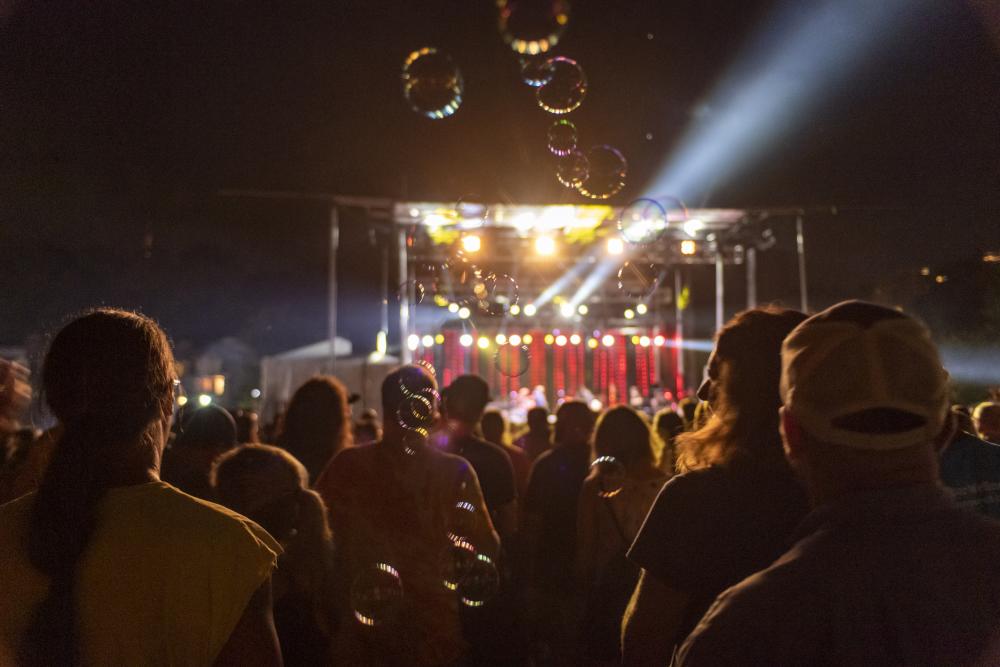 Sunday
Round out your stay by exploring Winooski, a.k.a the Onion City, B-Town's neighbor just northeast across the Winooski River. For brunch, we suggest making a beeline to Sneakers Bistro. The locally loved establishment makes ungodly good eggs benedict. But you also won't want to miss the challah French toast, so order that for the table to share. Walk off brunch with a pleasant stroll around the rotary. The Winooski block has a cluster of cute shops like Rhoan, a women's clothing boutique, and Golden Hour, a fun spot for gifts—both open on Sunday. Continue around Rotary Park down to the river to view the Winooski Falls. This impressive resource once powered the old textile mills and defined life in Winooski for almost a century.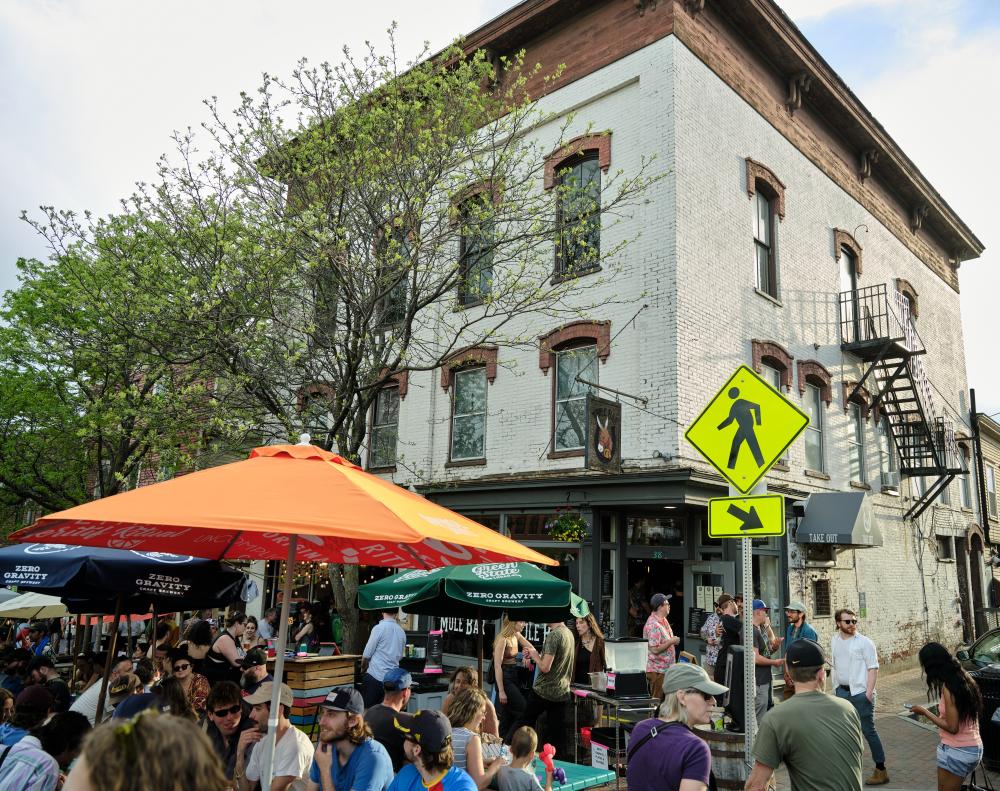 If you have time to squeeze in a pint before your departure, head to Four Quarters Brewing. Located in a hulking 8,000-square-foot space that was once a bank, Four Quarters has converted the old drive-through into a large beer garden with long tables and overhead heating. So whether you're into IPAs, funky sours, or stouts, they've got you covered. Cheers! We hope you come back to discover more in and around Burlington. Until next time.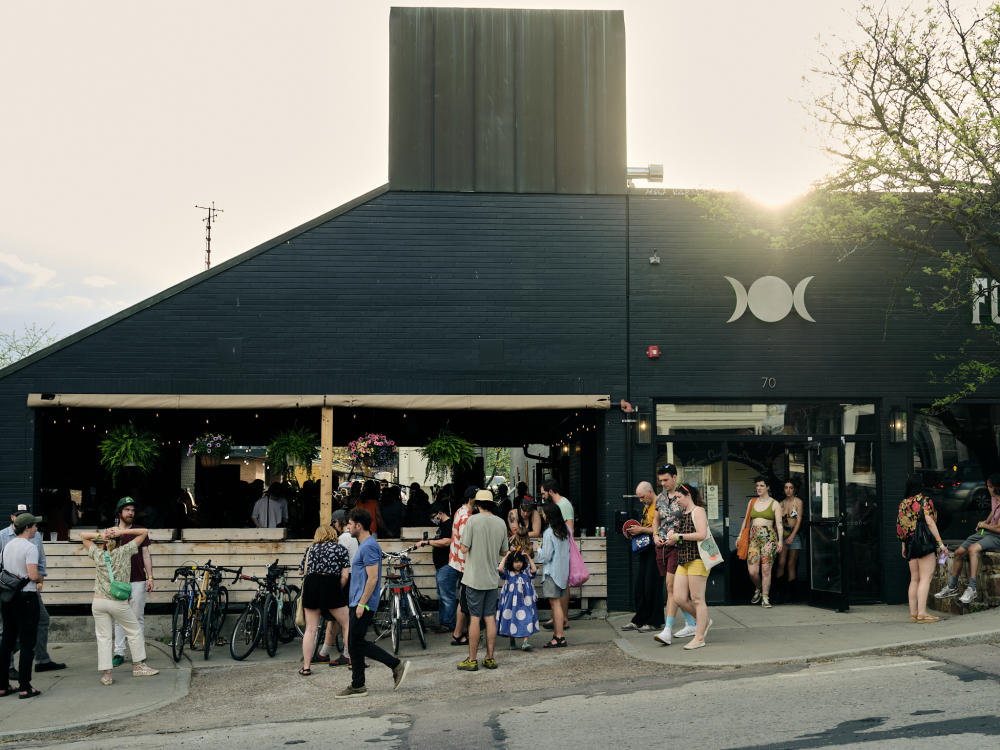 If you're dreaming of a winter getaway, there's nowhere more authentic in New England than Vermont. Fresh snow blankets our towns and mountains, making it feel magical. From sleigh rides to…
Maple Open House is a great opportunity to meet and connect with Vermont's Maple Sugar Makers. The doors to sugar shacks from across the region will be open for observation, education, and…