50 THINGS TO DO IN VERMONT
If you are looking for things to do in Burlington, we hope this list can spark some adventure ideas throughout the Green Mountain State for you and your loved ones. No matter if you are a local, visitor, or a destination expert there is always something new, fun, or different to try!
Here is a list of 50 ideas to help you get started adventuring throughout the Burlington area.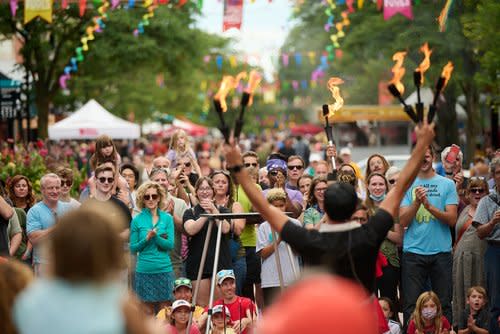 4) Spend your weekend exploring local farmers markets and sample the area's most local and delicious products.
5) Drink a beer at the nations second EVER Craft Brewpub - Vermont Pub & Brew. Looking to learn more? Check out this article on the history of brewing in Burlington.
6) Stop in at the Firehouse Art Gallery on Church Street and check out their rotating gallery.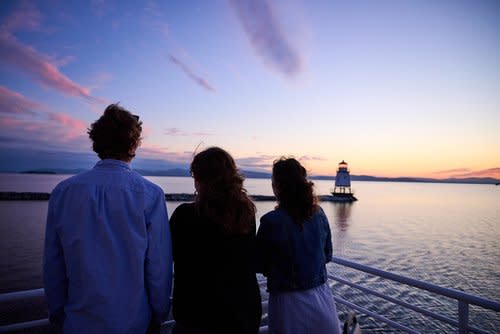 9) Take a quick trip to the Ben & Jerry's Factory Tour, and explore the Ice Cream making process or checkout your old favorite flavors in the Flavor Graveyard!
10) Charter a fishing boat along Lake Champlain, world-class fishing for Small-Mouth Bass, Lake Trout, Northern Pike, Landlocked Salmon and MORE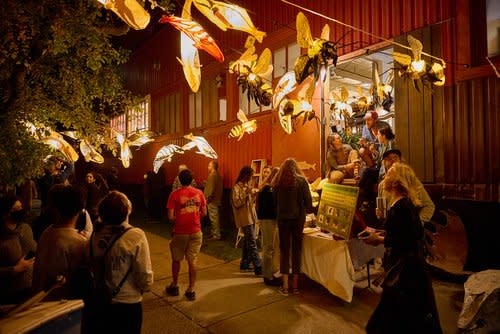 14) Explore the biodiversity of Lake Champlain at the Echo Leahy Center and experience over 70 live exhibits every day.
15) Stop down to Burlington Bay on the waterfront for one of Vermont's special "Creemees" (Don't know what a Creemee is? Don't worry, check this out)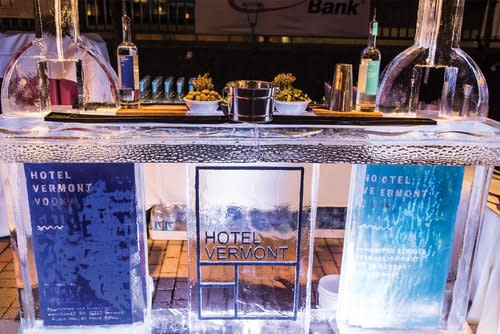 18) Visit the Shelburne Museum and walk the historic museum grounds, explore a number of exhibits, and even catch a glimpse of what life was like in the area from hundreds of years ago.
19) Take a trip into Burlington's New North End! 
20) Dine at the Honey Road on Church Street and explore a new dimension of tapas and other Mediterranean style entrées.
21) Hop on the Champlain Valley Dinner Train and enjoy dinner and a ride along Lake Champlain and the Green Mountains
23) Go back in time at the Archives Bar and play an eclectic mix of classic arcade games while enjoying craft beer or mixed libations.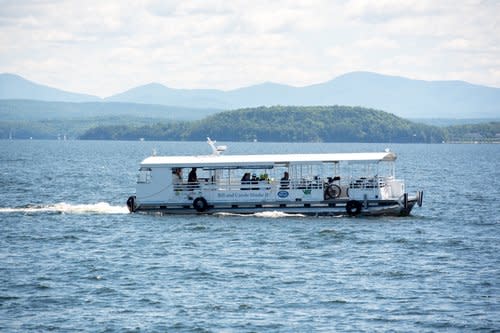 26) Tour one of many local craft breweries and learn the secrets behind Vermont IPAs.
27) Snap a picture of the Burlington sunset from the Burlington Waterfront
28) Grab your board and shred the world-class A-Dog Skatepark along the Burlington Waterfront
29) Enjoy the product of local grapes and learn about the winemaking process in a northern climate at Shelburne Vineyards. Or check out one of Burlington's esteemed Wine Shops, like Wilder Wines
30) Take a hike in Vermont's Green Mountains and enjoy the view over the vast mountains and lakes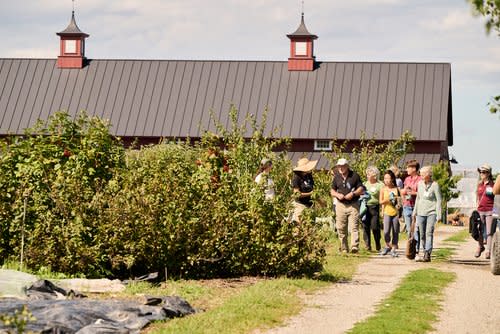 34) Swing down and check out the Burlington Surf Club, take a board out on the lake or take a dip into Lake Champlain
35) Stuff your face with tacos, burritos and homemade chips at Taco Gordo or El Gato Cantina
36) Get the gang together and check out Burlington Paint n Sip for a night of creativity, laughter, and togetherness.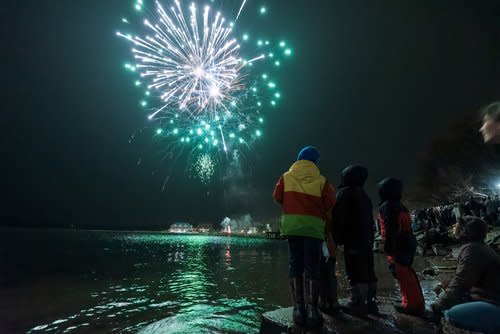 40) Take a visit to the Cold Hollow Cider Mill and sample Vermont's best apple cider, and cider doughnuts
41) Take a gondola ride up Vermont's tallest peak, and grab a drink or a bite to eat at the Cliff House.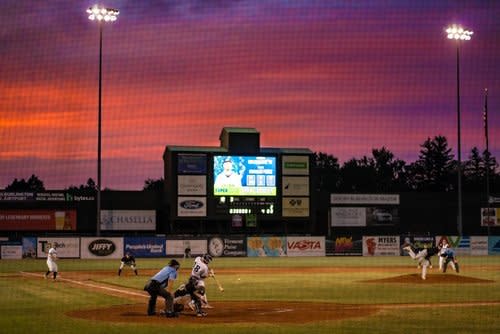 45) Watch a comedy show at the Vermont Comedy Club
46) Visit the Fleming Museum of Art and appreciate a number of pieces of art on exhibit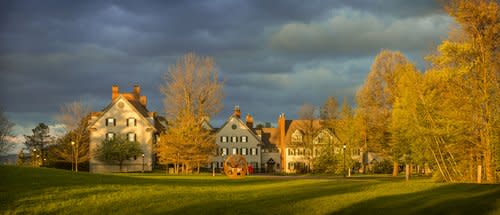 49) After a large snow storm, try urban cross-country skiing along the streets of downtown Burlington
50) Treat yourself to a hot chocolate at Lake Champlain Chocolates along the Church Street Marketplace. 
If you're dreaming of a winter getaway, there's nowhere more authentic in New England than Vermont. Fresh snow blankets our towns and mountains, making it feel magical. From sleigh rides to…
Maple Open House is a great opportunity to meet and connect with Vermont's Maple Sugar Makers. The doors to sugar shacks from across the region will be open for observation, education, and…