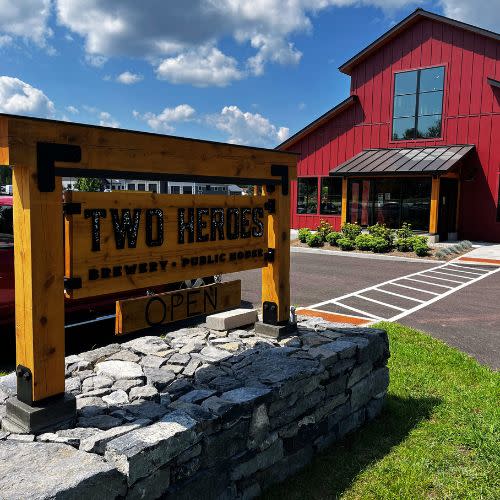 Located in the charming town of South Hero, VT, Two Heroes Brewery offers a perfect blend of great craft beer and the beauty of its surroundings. South Hero is positioned in the middle of Lake Champlain creating a lovely backdrop for the brewery. With a range of well designed beers to try, from refreshing ales to rich stouts, you'll also get to enjoy the history and charm of the Lake Champlain Islands. Two Heroes Brewery isn't just about good beer; it also celebrates the local community by collaborating with nearby artisans and producers. Whether you're an adventurer exploring Lake Champlain or a curious traveler discovering South Hero's treasures, a trip to Two Heroes Brewery lets you enjoy fantastic beer in a setting that truly represents this wonderful Vermont destination.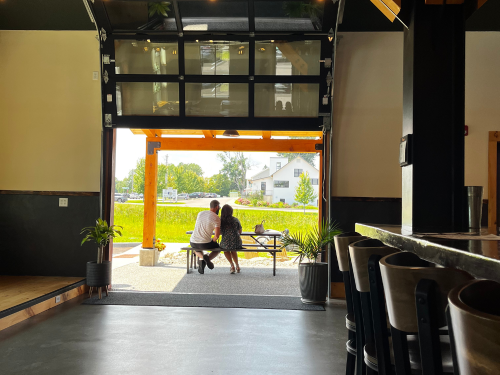 Beer lovers are treated to a diverse lineup of expertly crafted beers that showcase the region's finest ingredients. The Hill's Sail Pale Ale is a true embodiment of Vermont's agricultural bounty, featuring locally grown hops and New England malts. This ale promises a well-balanced flavor profile that pays homage to its local roots. For a unique twist, the Tripel De Deyval stands out as a Belgian golden ale, artfully fermented with Seyval Blanc grapes from Snow Farm Vineyard. This fusion of beer and wine elements creates a complex and delightful taste experience. As for the Turtle Bay IPA, it captivates the palate with a symphony of fruity, citrusy, and piney notes, all harmoniously combined to create a refreshing and memorable New England-style IPA. Each of these beers exe-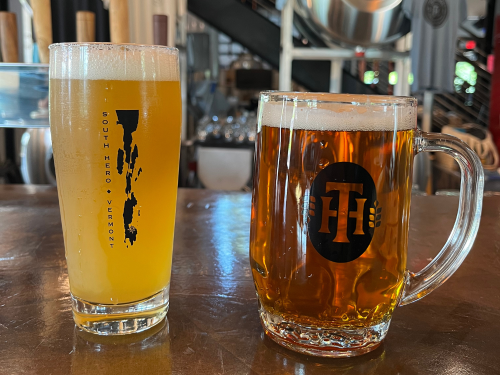 mplifies Two Heroes Brewery's commitment to innovation, quality, and a distinct representation of South Hero's flavors.
Pay Two Heroes a visit next time you're up in the Champlain Islands. You won't regret it.