For many of us, travel is an innate need that keeps us inspired, invigorated, and refreshed. At the same time, changing our personal environment can have an adverse effect on our natural environment, from the obvious impact of using carbon fuel to transport ourselves to our chosen destination, to more subtle impacts like how we get around that destination once we arrive.
As we become more aware of how our travels affect the planet, travelers are increasingly seeking destinations that prioritize sustainability. Offering a unique blend of natural beauty, quirky charm, and a steadfast commitment to sustainable living, Greater Burlington, Vermont is one of the destinations leading the charge. From its audacious "net-zero by 2030" plan to progressive, statewide laws curbing single-use plastics and embracing composting, this is a place where sustainable travel is finding its groove.
Net-Zero by 2030
Burlington isn't just dreaming of a greener future; we're making it a reality. Both City Hall and the University of Vermont have committed to carbon neutrality by 2030. While those roadmaps are  strewn with challenges, progress is being made year over year and the plans are on track to hit their targets. 
"Local action matters on energy policy and that we still have more work to do to electrify everything and decarbonize our society. And when we do that -- and when we get that done -- we will realize a cleaner, more affordable, and a more vibrant future," says Burlington Mayor Miro Weinberger.
Burlington's commitment to a cleaner, more sustainable future aligns with the values of travelers seeking destinations that mirror their environmental ethos and it demonstrates that cities can rise to the challenge and push back against climate change.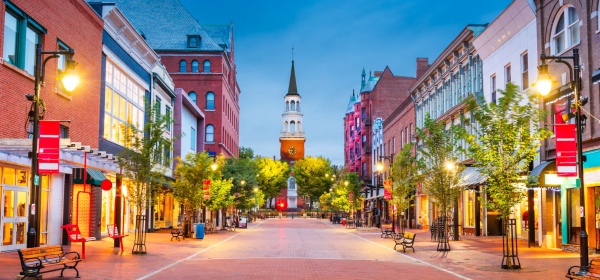 Sticking It to Plastic, Vermont-Style
Plastics pollution has long been a global concern, prompting travelers to seek destinations that take a stand against single-use plastics. Vermont's no-nonsense approach to banning plastic bags, straws, and styrofoam food containers aligns perfectly with this international trend. Visitors to Burlington can rest easy in the knowledge that they're exploring a place that prioritizes reusable alternatives and actively works to reduce plastic waste. It's a small but significant step towards a more sustainable world.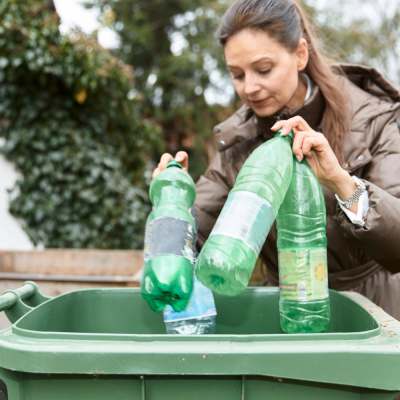 Law, Order, and Compost
Around the globe, composting has gained recognition as a crucial step towards waste reduction and sustainable practices. Vermont's mandatory composting laws ensure that our hotels, Inns, and restaurants and residents all compost food scraps and organic waste, diverting organic material from landfills and reducing harmful and unnecessary methane emissions. Whether you're out to eat or in for the night, rest assured that your compost is hitting the compost!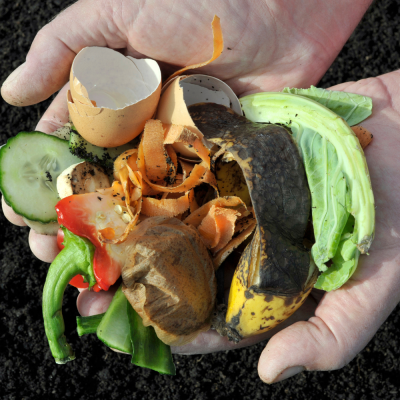 Amtrak's Ethan Allen Express: A Scenic, Sustainable Journey
You can't travel without transportation and Burlington has a new answer that can get you into town with a smaller carbon footprint. Amtrak's Ethan Allen Express offers travelers a scenic and sustainable journey from midtown Manhattan to downtown Burlington. While the United States is years behind our international counterparts in developing a modern rail network, Burlington's EAX presents a more efficient transportation option than traditional air or road options. And don't forget, if you're coming from Washington, DC, Amtrak's Vermonter will also bring you to Essex Junction and on to Saint Albans, VT.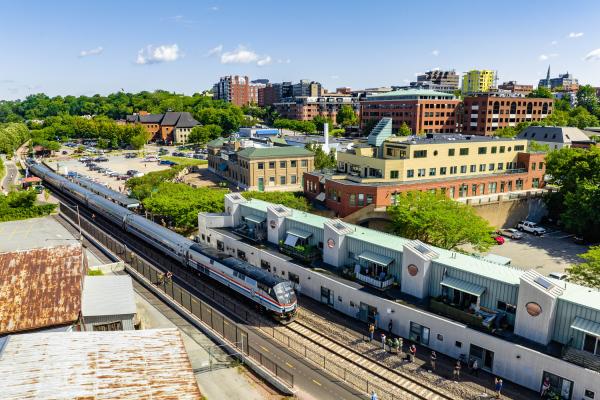 Sleep Well Mattress Recycling: Rest Assured, We've Got You Covered
Mattresses are huge. Literally. And nearly 20 million of them hit landfills every year. We don't even want to THINK about how many Olympic swimming pools that would fill. But Burlington is staying ahead of that with one local company, Sleep Well Recycling. They disassemble and recycle mattress components the old fashioned way, with knives. hammers, and hard work to ensure that every bit that can be repurposed or recycled is redirected appropriately. Travelers can sleep well knowing that even their mattress is going to play a part in minimizing their environmental impact.