COVID-19 has forced us to question what it means to have restaurants in the Green Mountain State. Beyond local and national accolades, Burlington's crew of industry folks have continued to prove that nothing is more important to keeping doors open than the trust and support of the community — and the versatility and resiliency it takes to continue to feed the neighbors.
As the biggest small city in a state founded on the local, Burlington restaurants do well in this arena. We took the opportunity to spotlight three of the many businesses that pivoted plans to ensure our communities continue to thrive: C'est Ca, ShiftMeals from the Skinny Pancake, and Elaichi Indian Restaurant. It's one of the ways we can raise a physically distanced glass to the tightly knit Burlington food community that keeps our city fueled and running.
 C'EST BON à C'EST CA
Restaurant owner Lee Anderson closed one restaurant and opened another in its place in response to Covid-19.  In a July 2020 article by Seven Days, Burlington's alt-weekly newspaper, Anderson crystallizes his mid-pandemic philosophy in a few short sentences. He is quoted: "We have to be able to turn and pivot on a dime. Stop and adapt, then accelerate fast and, boom, go! This is the new way. We can't be beholden to the past."
"I opened C'est Ca in response to COVID-19," said Anderson over the phone in September. "I was considering rebranding and changing the menu of [Duino! (Duende)] one day. Then COVID-19 hit and we folded those plans and became a takeout restaurant. I decided that the best way to make the pivot would be to remodel, rebrand and do everything differently."
Anderson was used to selling a lot of poutine at Duino! (Duende), a good example of a dish that travels poorly in a takeout container: soggy fries, congealed gravy, melted cheese curds and all. Anderson and C'est Ca's chef, Justin Wright, used the new business opportunity to collaborate on a menu of vegetable-forward dishes that would hold up in a to-go box and reflect what people would be craving at home, be it Tuesday or Saturday.  A full-time baker, Josh Lemieux, was brought on to make daily pastries and crusty loaves of sourdough. Without the trappings of a bar and music venue, Anderson had to hone his business model to ensure that the primary focus of his operation was the one going home with his customers: an excellent meal.
"We've been doing our own deliveries," Anderson continued. "I was personally doing a lot of them in the first couple of months. It was a nice way to make eye contact with people I know. To keep in touch a little bit. To check in."
When it comes to what's in store for the winter months — a reality that gives many patio-reliant restaurants worry — Anderson says he'll follow the science and statistics, but he likely won't open doors to dining-in until summer 2021. As a takeout-focused restaurant, he won't need to. In the meantime, C'est Ca ensures that dishes like pan bagnat on homemade French rolls, produce-heavy salads, comforting congee and grilled salmon collars are ready for eating on the couch — or, sure, at the kitchen table.
SHIFTING GOALS AT SHIFT MEALS
During a phone call seven months after shelter-in-place began, ShiftMeals director Jean Hamilton spent a moment reflecting on the leaps made by her team in such a short timeframe. The organization was created on the fly in March in a dynamic response to pandemic; there wasn't time to formulate a business plan.
ShiftMeals originated from the early days of COVID-19 from The Skinny Pancake, a small regional chain restaurant known for local beers and sweet and savory crepes. It has since mushroomed into a multi-tiered community aid program designed to scale — and it has scaled significantly. As Hamilton reflects, March 13th was both the beginning of Vermont's stay-at-home response to Covid-19 and the birthday of Benjy Adler, The Skinny Pancake's CEO.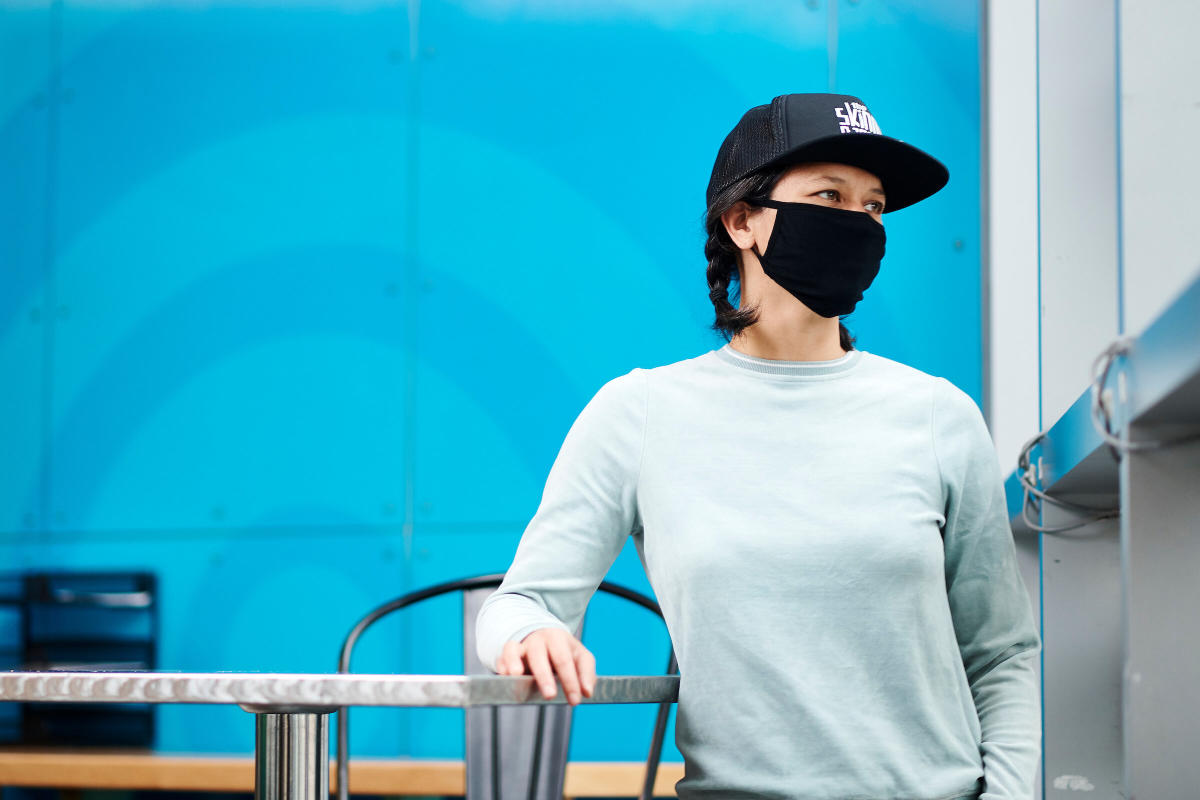 An upcoming Troy, New York location of the Skinny Pancake was soon put on hold. The Vermont Community Foundation, one of the restaurant's financial investors, worked with Adler to move investment funds to levy kitchen resources and fight the region's newfound food insecurity. Pickups for free meals (like braised beef tips, Shepherd's pie, baked cod and rice, or vegetable stir fry) were offered across Vermont at The Skinny Pancake's locations, providing impetus to employ furloughed staff and tap into disrupted supply chain relationships. A lengthy list of GoFundMe contributors showcased Vermont businesses small and large. ShiftMeals began to solidify as an organization designed to feed hospitality workers — but the potential of the model to reach many more people was quickly realized. Just a month into the program, ShiftMeals connected with Vermont Food Bank, who contracted 30,000 meals for distribution throughout their network. With the support of state-backed legislation, ShiftMeals has since fed tens of thousands more.
As a continuously expanding safety net, ShiftMeals used their PPP loan in Summer 2020 to hire paid employees to launch GrowTeams, a roster of community gardens with mentorship from experienced farmers and gardeners. ("In some cases, this meant turning raw sod into garden beds," said Hamilton.") Two weeks into the launch of GrowTeams, employees Zymora Davinchi and Jaya Touma Shoatz authored a proposal explaining why sustainable food systems can't exist without addressing systematic racism. In response to the authors' proposal, ShiftMeals hired Davinchi and Touma Shoatz as full-time managers and co-founders of the BIPOC Food Sovereignty Program. Along with expediting actionable anti-racism efforts facing both out toward the Vermont food world and in toward the Skinny Pancake team, the BIPOC Food Sovereignty Program also facilitates successful webinar series to spotlight systematic inequities for historically marginalized groups. (This fall, the series is "BIPOC Womxn and Femmes: Navigating Vermont's Food System.")
One of the largest successes of ShiftMeals and its programs, said Hamilton, was the ability to grow the total ShiftMeals model. When the Vermont statehouse signed a bill to allocate five million dollars from the COVID-19 economic relief fund to help communities around the state, local restaurants began being paid to help feed the neighbors. "We're now in 16 community groups around Vermont," Hamilton stated. What began as a temporary, spur-of-the-moment relief measure continues to expand into a long-term response to food insecurity.
NEW STATE, NEW LOCALS AT ELAICHI INDIAN RESTAURANT
 "Elaichi" is the Hindi word for cardamom, an aromatic spice that's a cornerstone of Indian cooking in both sweet and savory dishes. Elaichi the restaurant, says co-owners Priyank Shah and Sikander Badhan, "originated out of the love and passion for all things Indian food." Shah and Badhan, who are also brothers-in-law, opened doors in September, just two months after closing on the lease — an impressive feat in any context, though particularly so when the owners have moved to a new state to open a new restaurant in a new, pandemic-era restaurant world.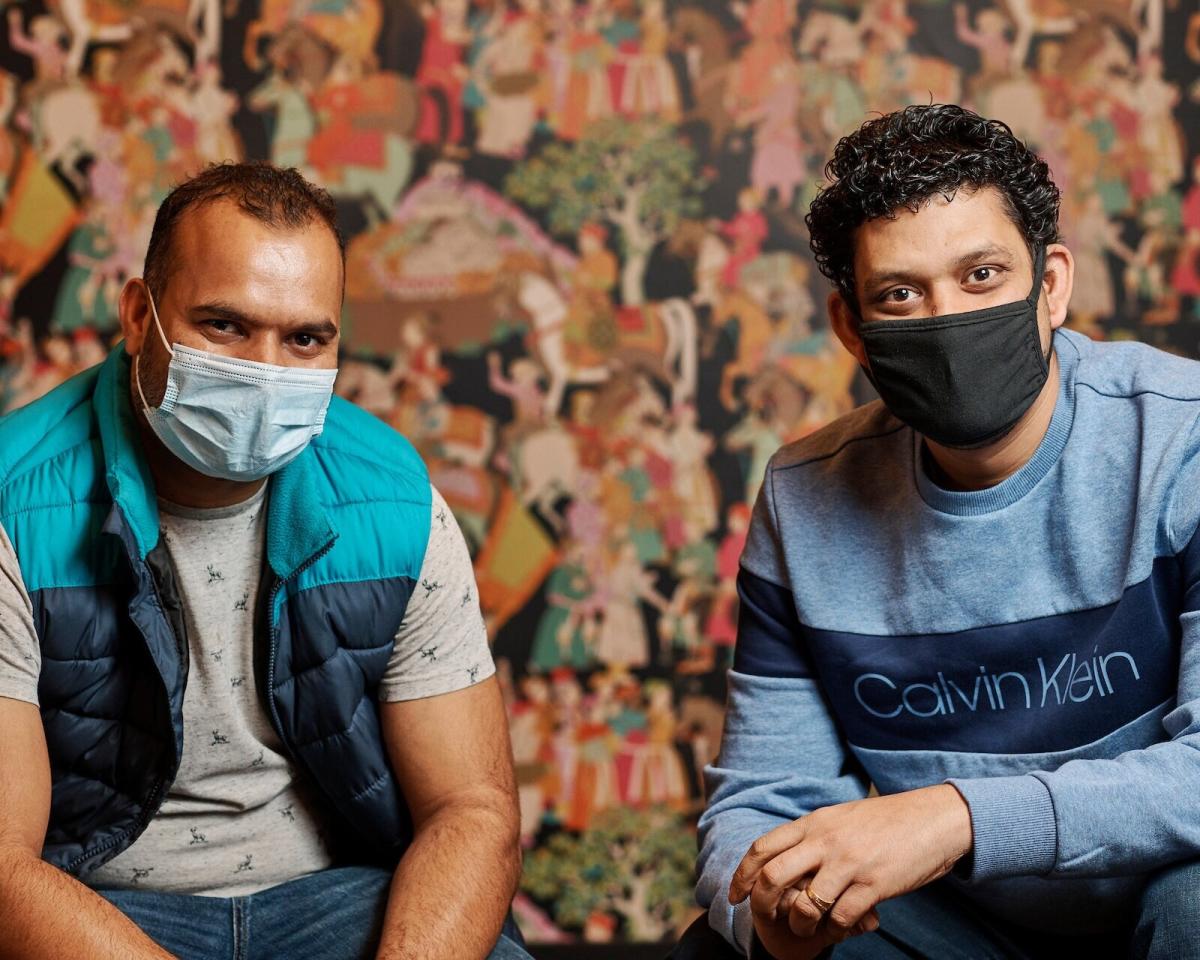 "COVID-19 was a huge factor in our decision making," said Shah. With more market research and time spent in the area, the location began to make more and more sense. "Considering we had never been to Vermont before, we were naturally nervous about the new market and new customer base and hesitant especially because of the current climate," Shah continued. "After spending a couple days [in Burlington] and interacting with the people, we were charmed by the warmth and kindness."
And as a newly opened restaurant, capturing customer attention is not only about the food, Shah added. "It's about the plating, the décor, and the vibe. How do you create a brand persona in a takeout container? How do you convey that you are this cool new restaurant in town?" The brothers-in-law (and best friends, noted Shah) steeled themselves for the leap of faith. "But all our worries were out the window from the moment we opened," Shah continued. "The people here have opened their hearts and we're very grateful for that. The response we received in the past month is evidence that people are genuinely loving our food."    
Shah grew up in Gujarat and Badhan is from Punjab; two states in distinct regions of India that represent two completely different cuisines. Elaichi's cooking celebrates the dishes of both Shah and Badhan's childhoods — the food is an emblem of their individual experiences and taste memories co-mingling on a plate. After closing on the restaurant in July, the two chef-owners have since moved into a rental place in Burlington, but they are still too busy to unpack their bags. "The hardest part has been that we have been separated from our wives and children, who are back in New York," said Shah. "We can't wait to be reunited with them when they move here!"
OPEN TO CLOSE
Grit, resilience and a dogged work ethic are common characteristics of those who choose to work in the restaurant community — as is the ability to pivot quickly, whether you're dealing with an 86-ed protein in a popular entrée, a ticket system meltdown during a fourteen-hour Saturday night shift, or a global pandemic that daily reinvents the norms of industry life. COVID-19 has the potential to highlight, sometimes glaringly, many of the intricacies of the restaurant world, both its insecurities and its bright spots. What becomes clearer, though, are three things that have always coincided with working in the realm of eating and drinking: persistence, adaptability and the drive to provide care through food and cooking. Like C'est Ca, ShiftMeals and Elaichi Indian Restaurant, Burlington's restaurants continue to persist from open to close.