Lisa Chase
Bio: Dr. Lisa Chase is Extension Professor at the University of Vermont and the Director of the Vermont Tourism Research Center. Her research and outreach focus on the intersection of food systems, working landscapes, community vitality, and tourism. During the past 20 years, she has worked with entrepreneurs, communities, farmers, and tourism businesses throughout Vermont. Before moving to Vermont, Dr. Chase worked in New York, Colorado, Costa Rica, and Ecuador, among other places. She is the conference chair of the International Workshop on Agritourism, which will be held in Burlington in August 2022. In her spare time, she enjoys hiking, biking, skiing, and eating her way around Vermont and other world-class destinations.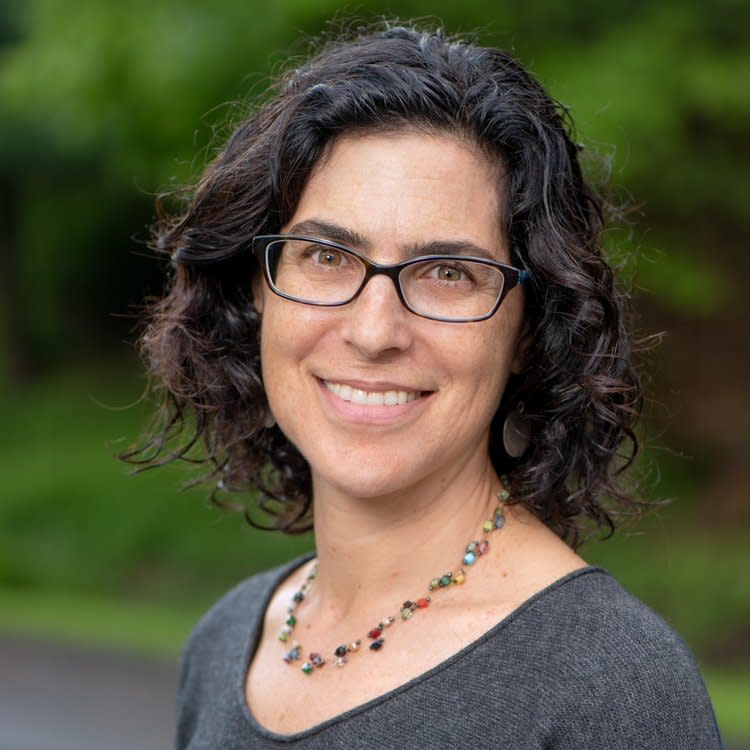 Q: Tell me a bit about Agritourism in Vermont? 
Dr. Chase: Agritourism is about farms welcoming visitors for education, recreation, direct sales of products, hospitality, and entertainment. Agritourism supports farm viability by helping farms diversify their revenue sources and creating new jobs.
Agritourism also promotes agricultural literacy. It allows people to experience a farm's sights, smells, sounds, and tastes. Many people these days don't understand where their food, fuel, and fiber come from. Oftentimes they have no idea how food is actually produced. Being connected to agriculture a few generations ago was common, but now a tiny percent, just 2% of our US population, works on farms. One hundred years ago, 70% of US employment was in agriculture. Now, most consumers just go to the store and pick up their food and have no idea where it comes from. There is a fundamental disconnect between consumers and their food. We owe a debt of gratitude to the farms that are willing to open up and share their agricultural knowledge and heritage with local visitors as well as those from outside Vermont.                                              
Q: When did Agritourism start, and how has it evolved in Vermont?
Dr. Chase: The practice of gathering on farms for planting, harvesting, and boiling sap has probably been around since the invention of agriculture. In the past few decades, that practice has been named, monetized, and marketed as a way to connect farms, their communities, and visitors.
The term "agritourism" used in the United States is derived from the Italian word "agriturismo." It is a blend of the Italian words for agriculture and tourism and is loosely defined as a farm stay where guests can stay overnight on a farm and/or dine there.
In the 1960s and 70s, the struggling small Italian farming populations began moving from rural to more urban areas to find work to support their families. Concerned that the farming culture was disappearing, in the mid-80s, the Italian government developed incentives, in the form of subsidies and tax policies, to encourage people to return to their rural roots and keep farmers working the land. These agriturismo laws helped farmers restructure their homes to accommodate visitors for overnight stays and restaurants.
Many other countries around the world noticed the agriturismo movement in Italy and began considering how it might benefit them. In Vermont, Beth Kennett, the owner of Liberty Hill Farm, pioneered the agritourism movement. In 1984, as a way to generate additional income for the family dairy farm, she turned her home into a Bed & Breakfast and began taking in overnight guests. At that time, Beth did not realize that visitors would be so excited to stay on a working farm and what an attraction milking cows and eating her fresh farm food would turn out to be. Beth is a trailblazer for agritourism in Vermont and throughout the US.
Q: What are some examples of Agritourism in Vermont?
Dr. Chase: A few decades ago, agritourism encompassed traditional on-farm experiences such as educational field trips to farms, u-pick fruit, corn mazes, milking cows, and hayrides. However, in the last decade, the focus on local food has led to tastings and meals on farms, as well as more creative types of experiences like farm-to-ballet and goat yoga.
Some examples of agritourism in Vermont that are happening this summer include:
Origin of Food Tours - Planned in conjunction with the International Workshop on Agritourism, there is limited space for the public to partake in the Origins of Food tours that showcase the very best of agritourism in Vermont with a variety of themes, farms, food, and fiber producers. Registration closes Friday, August 12.
Q: What is something that people would be surprised to learn about Agritourism in Vermont?
Dr. Chase: Here in Vermont, we are used to stopping by a CSA or farmstand for our fresh veggies; we all have our favorite cheese makers and sugar makers and favorite places for a maple creemee. Visiting a farm may feel commonplace. But you might be surprised to know that visiting farms and buying local is not as easy to come by in many other states and countries. The relationships between visitors and the farming community don't exist in the same way in many other places.
Q: What is the International Workshop on Agritourism? 
Dr. Chase: Taking place in Burlington from August 30 - September 1, this three-day event will bring together an international group of farmers, researchers, agricultural service providers, and tourism experts to share their agritourism knowledge, expertise, and experience. Plus, there are opportunities before and after the conference for attendees to visit Vermont's farms and producers. 
Q: Why was Vermont chosen to host the 2nd annual workshop?
Dr. Chase: In 2018, the First World Congress on Agritourism was held in Italy. When I saw the call for presentations, I said to the UVM Extension Director at that time that Vermont needed to be represented there. He agreed and asked me to attend with the goal of not only sharing what we do in Vermont but also bringing the next conference back to Vermont. 
After the Italy conference, everyone who was interested put in a proposal to host the next one. At that first conference, there were 250 people in attendance from 42 countries. However, there were only six from the United States and six from Canada. I made the case that by moving the conference around and outside of Italy, they might attract more people to attend. I was also able to convince the Italians that Vermont is a true leader in agritourism in the United States. People in other countries don't realize how strong our commitment is to farming and local food. Vermont is right up there on a world-class level, and not everyone knows it. This conference is an opportunity for the world to understand that.
I was honored when Vermont was chosen for the 2020 conference, and then the Covid-19 pandemic happened, and the conference was postponed. During that time, we developed a series of webinar series called Virtual gatherings. These webinars may potentially continue along with online networking events. The next steps will be determined at the Burlington conference on how to continue developing this international agritourism network. 
Q: What is it about Burlington that would attract international attendees to come to Vermont from all over the world?
Dr. Chase: Vermont has authenticity – not to mention amazing food and drink. Our farmers care about our communities, the working landscape, and the environment. It is not just about making money, it is also about creating sustainable and regenerative food systems.