Although it is no secret that Burlington, Vermont loves beer, you may be curious to know how this all came about in such a tiny corner of the World. The history of craft beer is rooted deep into the culture and livelihood of Burlington. Breweries like Vermont Pub and Brew, Magic Hat, and even Switchback Brewing Company all helped shape the landscape of the beer culture cultivated in the area.  If you are truly interested in learning more, and didn't get a chance to read our last article "Beerlington - A brief history of craft brewing in Burlington" you can check it out here.
Switchback Brewing Company has been brewing and serving up beer for two decades which qualifies as centuries in the craft beer world. Their brewpub is situated along Flynn Avenue in Burlington's South End "Arts District", which, over the past few years has been blossoming with an abundance of restaurants, shops, and other local breweries.  
"Founded in 2002 with one goal in mind – to brew unexpected, relatable, great tasting beer", partners Bill Cherry and Jeff Neiblum brought to life the magnificent ideas for Switchback Brewery. Jeff's entrepreneurial spirit and community mindset blazed a trail for Vermont breweries and other local brew pubs, while Bill's scientific approach to brewing resulted in meticulous perfection.  - Read More: Switchback Brewery
Bill envisioned Switchback Ale, the brewery's flagship beer, long before they stepped their first barley. Somehow, maximizing complexity and flavor while serving up a fresh, crisp beer.. The idea? To leave the beer unfiltered and carbonated 100% naturally, resulting in a beer brewed to a 'flavor idea' as opposed to any 'existing style guidelines.' The very first pint of Switchback Ale ever served was at Ake's Place on the Church Street Marketplace on October 22, 2002.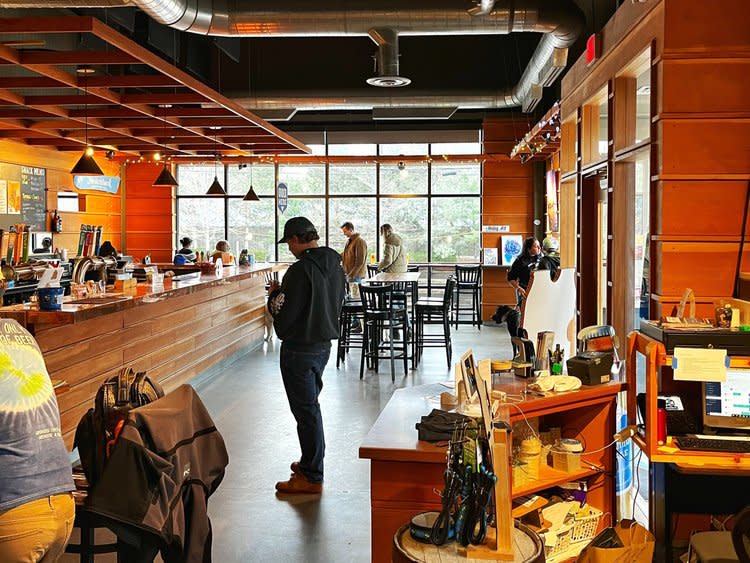 As Switchback began to expand their distribution network, demand grew in lockstep. Switchback added state-of-the art German equipment, including a copper brewhouse from the Brauerei Schmucker in Beerfelden, Germany as well as bottling and canning facilities to keep up with their retail demand.
In 2014, the Tap Room at Switchback opened on Flynn Avenue in Burlington's South End Arts District. Switchback utilizes the tasting room as an outlet to showcase experimental brews and limited batches. Their Tap Room is an excellent example of a local, hometown brewery with floor to ceiling windows, wood paneling, and their brewing operation through the interior glass windows next to the bar.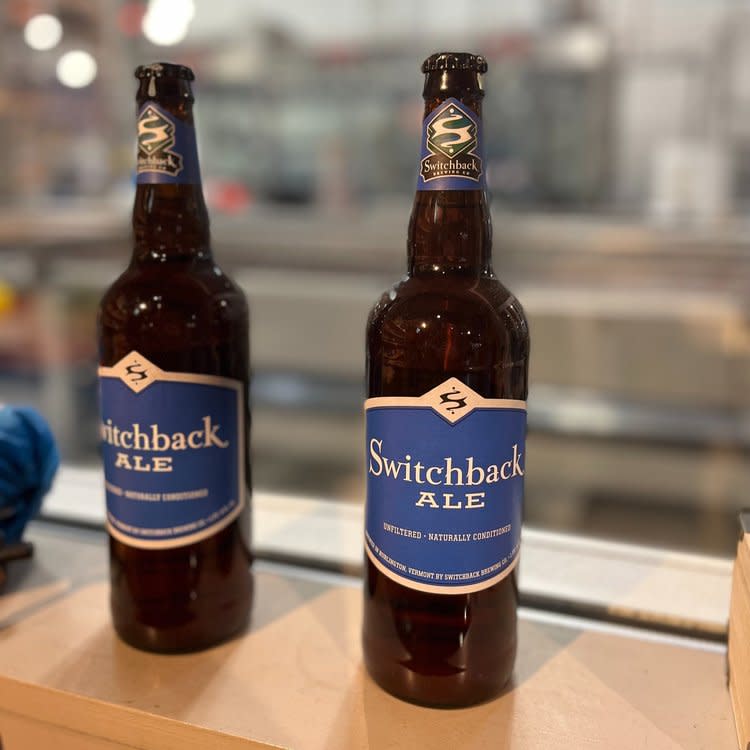 Currently, their experimental brew is the Flynn on Fire smoked beer initiative. Experimenting with the seemingly endless possibilities of smoked malt. At the tap room, each day is completely different with Flynn on Fire (FoF) on tap.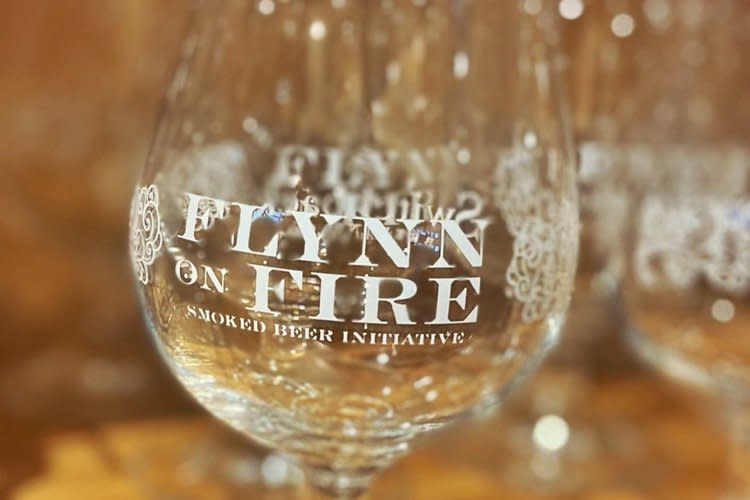 Switchback Ale (5.0% ABV AND 28 IBU)  - A reddish-amber ale, developed as a flavor concept. Using only traditional ingredients, this beer is notable for being particularly well-balanced utilizing five different malts and select hops resulting in a Burlington favorite. 
Switchback IPA (5.9% ABV AND 74 IBU)  - Formulated specifically to maximize fresh hop characteristics, this IPA utilizes a generous blend of Centennial, Amarillo, Cascade, Chinook and Simcoe this brew is bursting with citrus and floral hop 
Karsten Premium Lager (5.1% ABV AND 25 IBU) - Karsten, also unfiltered, and 100% naturally carbonated, is an approachable premium lager named after a German brewery technician. An interesting story about a great beer, check it out here.