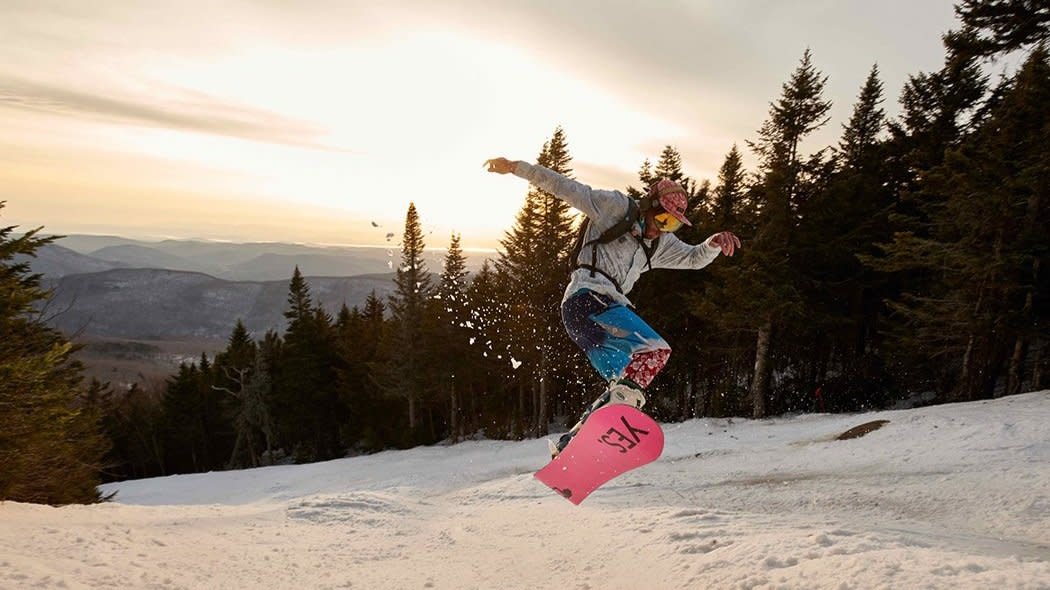 The western slopes of the Green Mountains are home to three of Vermont's iconic independent ski areas. They're privately owned, offer great skiing and riding, and their commitment to community and family is unrivaled. Privately owned ski areas are an endangered species in many places, but Vermont values independence, community, and enjoying winter. On the western slopes of the Green Mountains, a stone's throw from Burlington, three independently owned and operated ski areas provide superb access, fun activities, and the best winter has to offer to locals and visitors alike. With the mountains this close, you can hit the slopes all day and the city all night.
Routinely ranked #1 in Ski Magazine's Reader's Poll for everything from service to family friendliness, Smuggler's Notch earned the tagline "America's Family Resort" with a passion for providing a snowy canvas where families can make memories.
"For me, it's like giving people a tour of my home, but that home is a couple of thousand acres that connects with 10,000 more acres of Mt. Mansfield State Forest. You can access all of it without crossing a road. You can ski from Bolton to Nebraska Valley in Stowe in untouched wilderness."
In 1960, Mickey Cochran, a passionate skier and mechanical engineer from Burlington had his heart set on building his own backyard ski hill. When he and his wife Ginny—they met skiing--spotted a ramshackle farmhouse with a steep hill behind it en route to carving early season turns at Stowe, they bought it.