By Berne Broudy
"The biggest advantages of a privately owned ski area is that the owners, managers and employees there are personally invested; we're part of the community, and we're making decisions with a locally-oriented perspective," said Adam Deslauriers, Bolton's Director of Backcountry Nordic and Special Projects, whose family built and owns Bolton Valley Resort. "We're in touch with our customers. There are as many friends and family at the resort as guests coming from out of the area. The vibe of the place reflects that."
At Bolton Valley, the core values are family, fun, community, and stewardship of the land that Adam's dad, Ralph, bought in 1966 with the vision of making skiing accessible to everybody. Ralph declared that Bolton Valley would teach every local kid to ski for free if the school would bus them to the resort. Fifty years later, Bolton has taught more than 45,000 kids to ski.
The discotech that was in Bolton's lower base lodge in the 60s is now gone, but there's still plenty of night life at Bolton, mostly on the slopes. Night skiing is one of Bolton's signature offerings five nights a week. It's included in a season's pass, and they also sell a night skiing-only pass. It's hugely popular with teens, families, and there's a corporate race league on Thursday nights too. Catamount Trail Association runs a weekly skimo uphill race series. And if ski lifts aren't your thing, a separate Nordic, Backcountry, Uphill pass lets you explore all of Bolton's extensive terrain.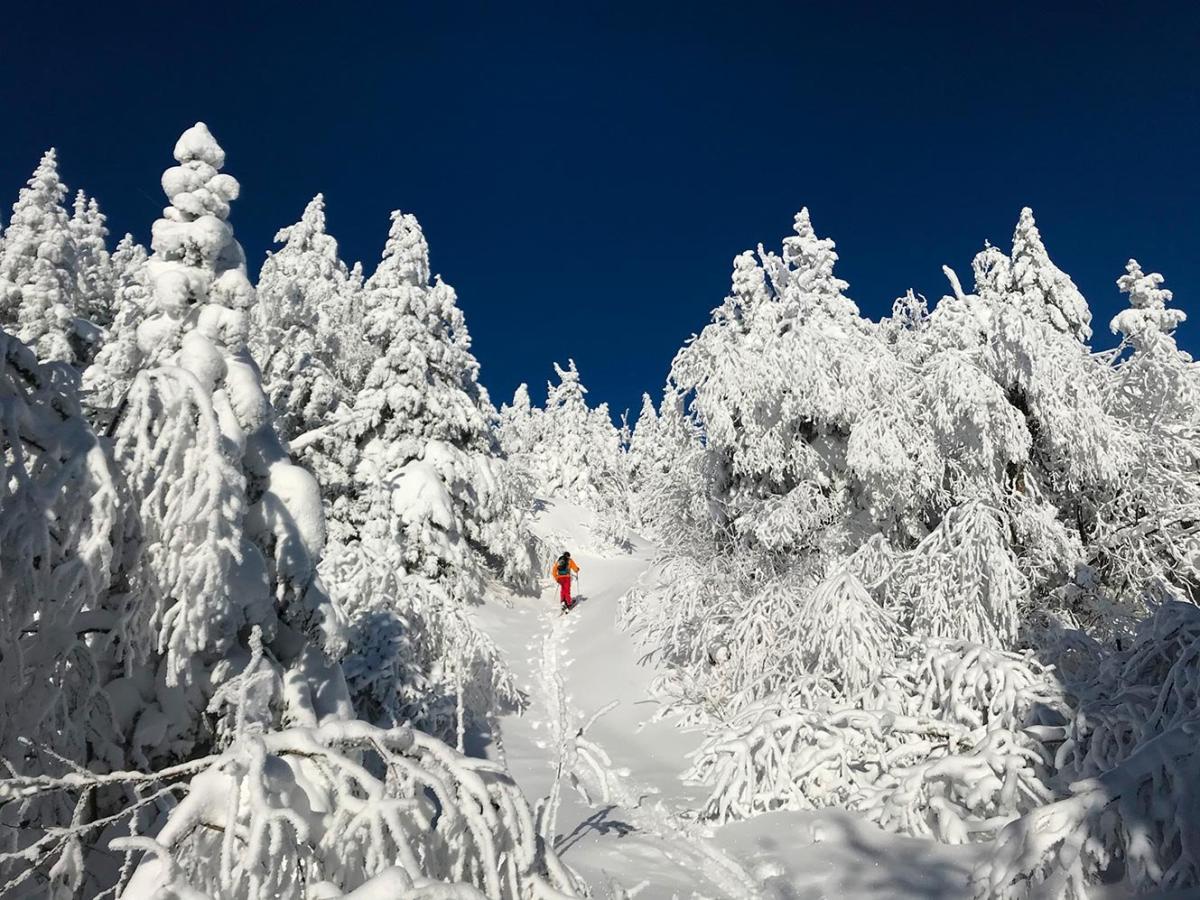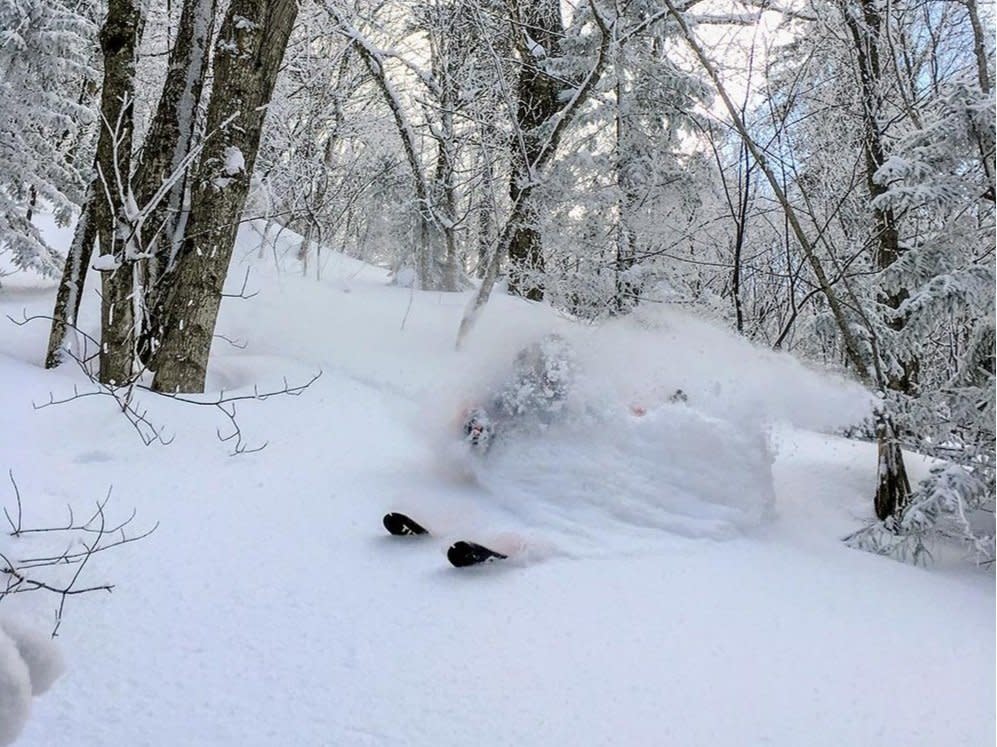 Whether you come during the day or at night, make it an outing. Bolton's James Moore Tavern is one of the coolest après bars anywhere, according to Deslauriers. Sunset over the Champlain Valley and Lake Champlain is stunning. And if you're done skiing but your kids aren't you can eat or chill by the base lodge's flagstone fireplace drying your boots and gloves, dipping into the tavern's Poutine made with locally sourced beef, and still keep an eye on them.  
Bolton Valley has its own Mad Taco satellite restaurant. It caters to those who appreciate smoked meats and spicy salsas. The Tavern has plenty of kid friendly options, like flatbread pizza baked in a massive clay oven, and the cafeteria has grab and go burgers, fries, chili and more. The food is good, and you won't get gouged at the register.
New for winter 2022, Bolton is expanding its second base area, Timberline Lodge, with more seating and conference space, and a bar and cafeteria with more gourmet options. Ralph Deslauriers, who is now 86, is overseeing Timberline's development, while Adam and his sister Lindsay run the resort. Their brother Evan is also involved.
"Lindsay and I grew up here and we're now raising our kids at the mountain," said Deslauriers. "Plenty of people are looking for a different, funky experience that has the inherent quirks, that's not so polished and homogenous as a resort modeled after 16 other resorts out west. Bolton is organic, it's family owned, and we're our own special experience. We hope you'll come check it out."