Ready for a unique Friday night tradition in Burlington? Look no further than the South End Get Down! (Where the Truck Stop was formerly held) This event is an absolute staple of the lo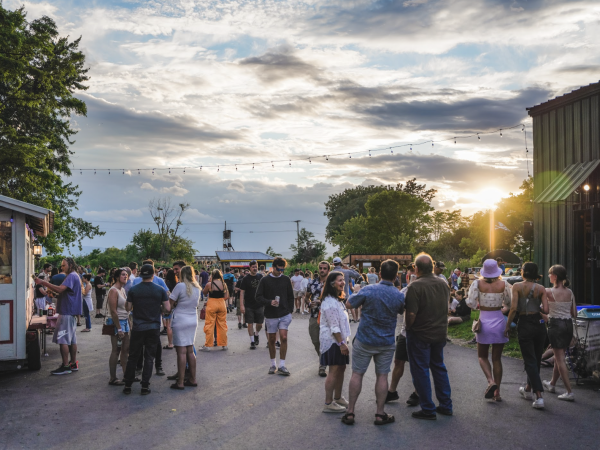 cal food scene in Burlington, and it's back in full force on Pine Street for the 2023 season.
Starting May 26th and running through September 1st, the South End Get Down features a rotating selection of the best food trucks, local vendors, DJs, and more. This year, you'll find many of the same fantastic local food trucks, pop-ups, and vendors that locals and visitors have come to love. Indulge in delicious lobster rolls from Farmers & Foragers or savory barbecue dishes from Southern Smoke BBQ, including pulled pork, brisket, and ribs. And let's not forget the Taco Truck All Stars, with their gluten-free and allergen-friendly California-style tacos that are out of this world.
But it's not just about the food. The South End Get Down is known for its eclectic and energetic DJs, including some of Burlington's finest like DJ Cre8, Melo Grant, Chris Costello, and more. The atmosphere is lively, and the good vibes are contagious. Plus, sip on a rotating selection of local craft beers from The Pinery, the newest addition to this years event. A mobile bar situated in the back, featuring additional satellite bars and Fenway-style beer carriers, ordering a drink has never been easier.
Don't miss out on the South End Get Down, the ultimate summer block party in Burlington. Join in on the fun every Friday night for a unique tradition and a chance to indulge in some of the region's best cuisine while exploring all that Burlington has to offer! It's a party you won't want to miss!