There's kind of a magical lag time in the last week of the year when the holiday rush has passed, but the holiday mood persists. Whether you're looking for a romantic evening out or something fun to do with the kids, Winter Lights at Shelburne Museum is just the thing to keep the holiday cheer alive.
Founded by Electra Havemeyer Webb in 1947, the Museum became famous for eclectic collections that capture the heart of everyday America: from everyday items like furniture, pottery, quilts, and weathervanes, to masterworks of French Impressionism. The Museum features more than twenty unique buildings and a full-size steamship and train.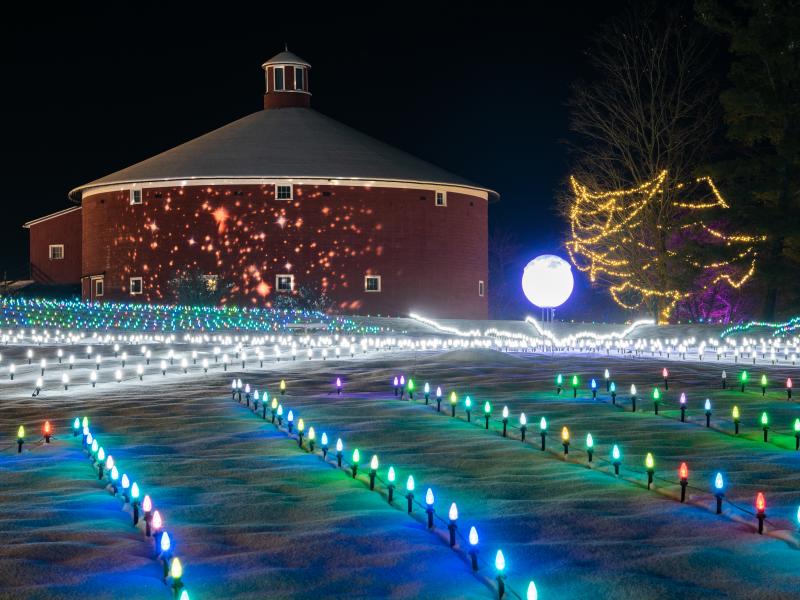 Image courtesy of Ian MacDonald
 
While the museum is a treat to explore during their summer season (Mid May to Mid October), Winter Lights at Shelburne Museum transforms the grounds into a winter wonderland. Thousands of brightly colored bulbs illuminate many of the Museum's spectacular buildings, as the stately Ticonderoga steamboat sails on a sea of blue light.  

Winter Lights will be running through January 1st, so don't hesitate to visit Shelburne Museum's website for more information and to purchase tickets.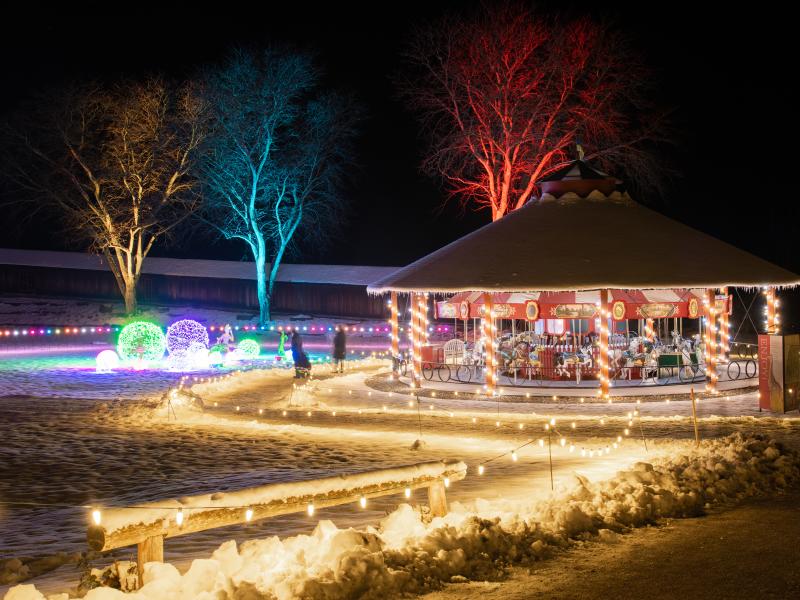 Image courtesy of Ian MacDonald