Story by Matthew Rudnicki
photos by Bear Cieri
Adding to an already happening downtown scene, the city of Winooski has recently welcomed The Archives - an expansion of the popular Burlington arcade/bar hybrid - to the bustling beauty of Rotary Park. The new outpost has quickly garnered rave reviews from locals and visitors alike, but not before overcoming a potentially disastrous setback.

"We were three days from a soft opening in Winooski," says co-owner Adam Lukens, referring to their plans to launch the new location in March of 2020. "Then the shutdown came."

Lukens and his three partners (like so many during the early onset of the pandemic) shifted into survival mode, putting plans on hold for the second spot, and focused their efforts on keeping the College Street location alive. When restrictions began to lift during summer months, The Archives kept the machines off, set up tables outside, and proceeded with caution.

"We bought masks. We bought hand sanitizer. And we talked to our staff and made sure everyone was comfortable," Lukens recounts. "We're back to full operation now," he adds, "but we're still keeping capacity low."
Once things settled at College Street, Lukens and his team returned their attention to the Winooski bar, just two miles away. With state mandates now lifted, plans to open the second location roared back to life, and the new Archives came online this past July.

Despite the challenges brought on by the pandemic, Lukens' passion for the project has remained steadfast. "The Archives has a real personal connection for all of us, and our staff feels like family. We created this place that we all wanted, that didn't exist. It's a real labor of love."
That commitment is made clear when you step inside either of The Archives' locations. It's an immediately transportive experience, and by design, according to Lukens - a child of the '80s. "I grew up going to arcades at the mall, so there's a nostalgic joy for me in these games."
Both bars are stocked with close to 20 full-size, standing arcade games - just don't expect the same assortment at each location. Smash TV lives in Winooski, while Tapper is at home in Burlington. The lineup changes somewhat regularly, with classics like Street Fighter, NBA Jam, and dozens more in rotation. What's Luken's current favorite? "I cannot get enough of Crystal Castles. You're this little bear, and you run around collecting gems while avoiding these evil trees." He laughs, adding: "Once you get the hang of it, it's incredibly fun."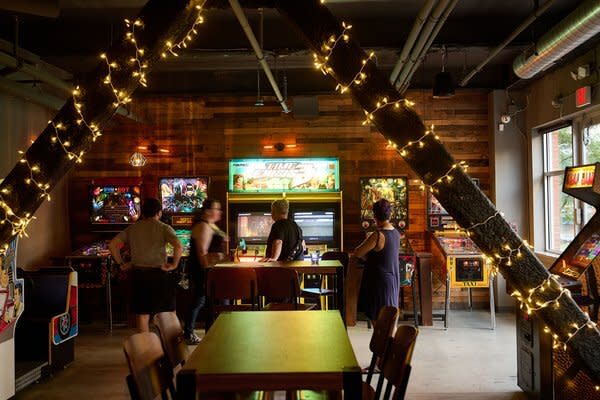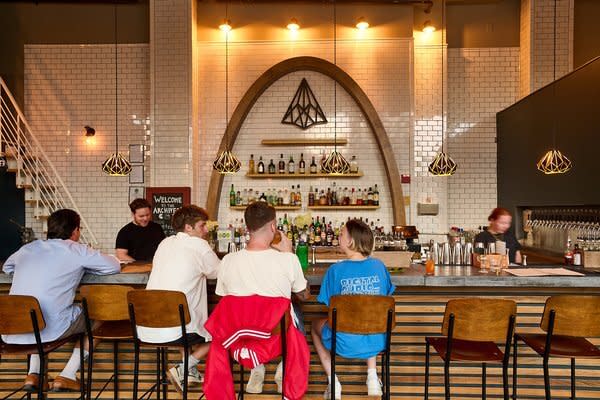 But The Archives isn't just for adults; kids of all ages are welcome during earlier hours as long as a parent or guardian accompanies them. Both establishments open at noon on Saturday and Sunday, making The Archives an engaging destination for a family outing. For most parents, it's a trip down memory lane and harkens back to the first broad strokes of the digital age. For younger generations, it's a first-hand experience of a bygone era and a definitive precursor to our modern, hyper-connected society.
"It's a novelty for so many people." says Lukens, "They're tapping into the joy we felt as kids. It's a really fun thing."
One thing remains utterly fixed in the world Lukens and his partners have established - the value of a quarter. 25 cents won't yield much these days, but at The Archives, it goes as far as it did 35 years ago. That alone warrants a visit to these Burlington area institutions.