An ah-ha moment occurs when we understand where certain foods come from; it might be subtle or profound. The realization takes something banal --  perhaps an egg, a carrot, a wedge of cheese -- and imbues it with a sense of entirety, one that speaks to the social and ecological systems passing each spinach leaf from a plot of dirt to a salad bowl or a stir-fry. 
"There's nothing like it," says Megan Camp, Vice President and Program Director of Shelburne Farms for over three decades. "The joy of collecting a warm egg in a nesting box. Digging for potatoes -- like finding gold in the soil. Pulling a carrot, munching on fresh kale, listening to the drip, drip, drip of sap in a maple bucket. Milking a cow and making fresh butter for the first time. It's like magic." 
Just south of Burlington, Shelburne Farms opens into 1,400 acres of woodlands, pastures, gardens, walking trails, and historic buildings, all interwoven into the ecosystem of a working farm. The landscape, originally purchased in 1886 by Seward and Lila Webb, was inspired by Central Park architect Frederick Law Olmsted. The iconic barns were originally designed by American architect R.H. Robertson. The Webbs' unique, 19th-century country home, overlooking the rugged shoreline of Lake Champlain, was eventually converted into an inn for overnight visitors; it's still frequented by locals and travelers happy to enjoy cocktail hour in the farm gardens. Nearby, a functioning dairy barn housing long-lashed herds of cattle produces nationally acclaimed farmstead cheddar, which can be purchased in the onsite farm store.
It's all arrestingly beautiful and worthy of experiencing, says Robin Turnau, Shelburne Farms' Chief Advancement Officer. But the timeless architecture and waterfront gin and tonics are not the focus of the farm's existence. "There's so much more happening at the farm that's less visible," she says. That, she underlines, is the point of the story.
In 1984, the Webb family donated their property to a newly created nonprofit with a core mission: to connect people with nature, so they learn to live aligned with their individual ecosystems. This doesn't just inspire environmental stewardship -- it also fosters environmental advocacy. 
Today, Shelburne Farms is a nonprofit educational campus that doubles as a working farm and a National Historic Landmark. Their bread and butter centers on educational programs for teachers based locally, nationally and globally. These workshops cultivate functional ways to integrate sustainability and environmental awareness into educators' learning plans: math, history, geography and more. Students in and outside of Vermont are brought to the farm through field trips, summer camps and national networks like Farm to School and Farm-Based Education. In 2014, the greater Burlington area, including Shelburne Farms, was recognized by the United Nations as a designated Regional Center of Expertise (RCE) on education for sustainable development. 
Pre-pandemic, the farm annually averaged over 150,000 program participants and visitors onsite. This changed abruptly last March. But in many ways, says Turnau, there were silver linings to Covid-19 that worked to extend their mission far past state borders.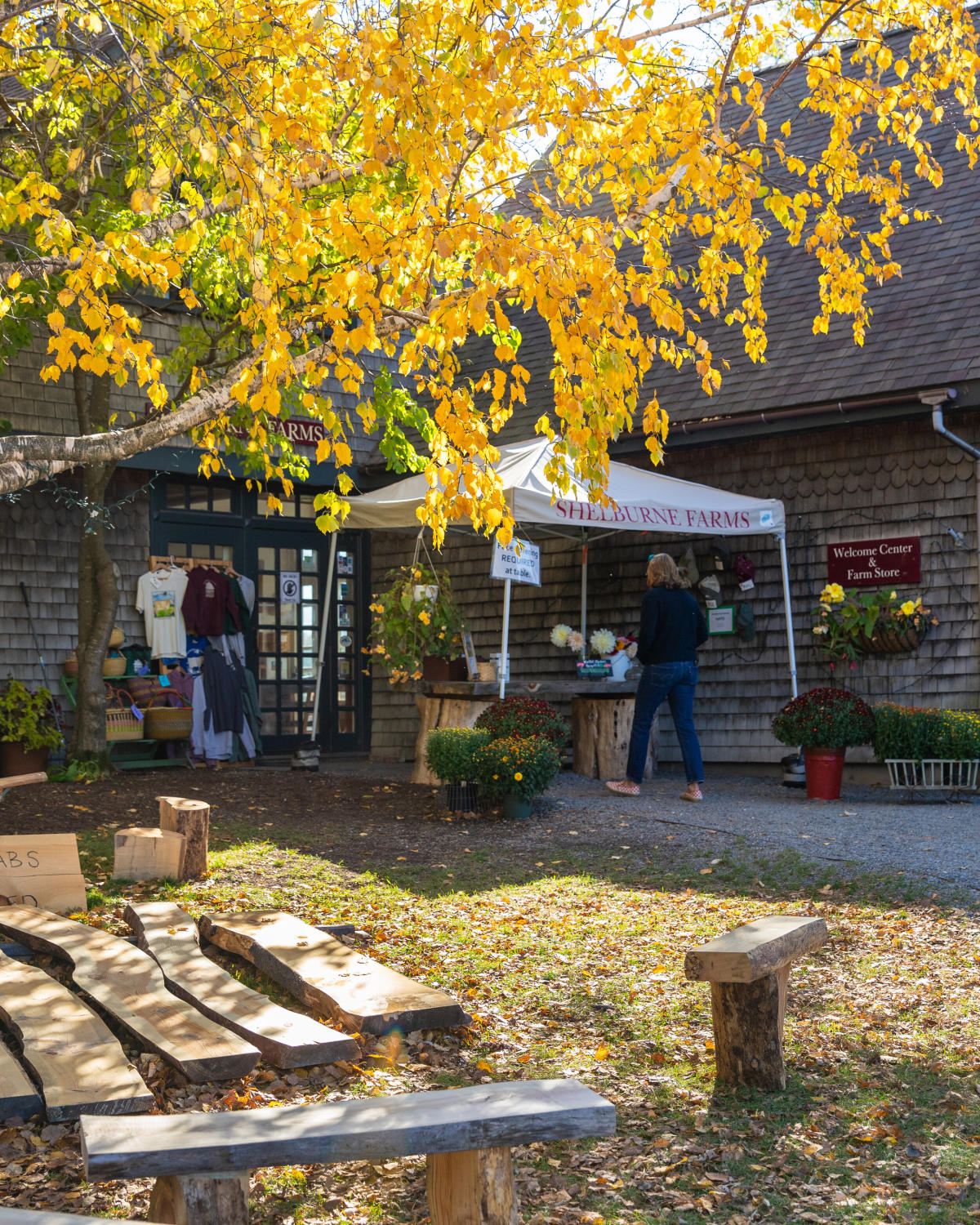 Things have shifted at Shelburne Farms since March, as Covid-19 ushered in an ongoing period of shelter-at-home. Beyond transferring all workshops from in-person to digital, paid admission to the farm grounds has been temporarily halted. This makes over ten miles of walking trails open to the public by donation only, allowing the farm's mission to connect people with nature to be more accessible. 
It resonates with people, explains Turnau, to connect with the natural world in times of uncertainty. Wide pathways loop along Lake Champlain's coastline. Thickly canopied trails carve through cool forests. Lush hilltops overlook animals grazing beside still-standing 19th-century barns. Wintry pastures, frozen under a slab of snow and ice, are dotted by bundled cross-country skiers in February. The farm has seen an increase in regular visitors since people's worlds became significantly smaller.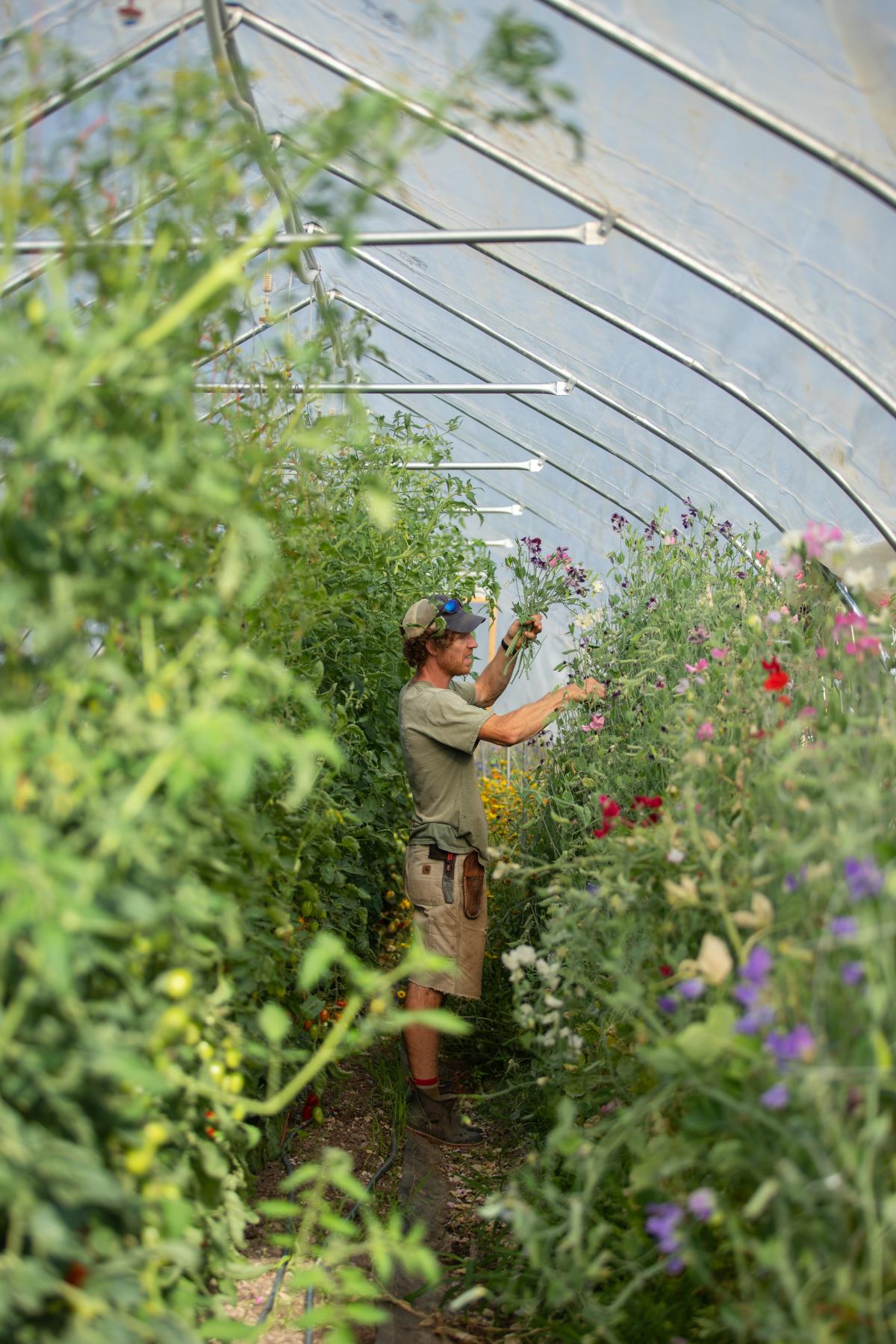 "I am very excited about 2021," Patterson adds. "Last year was a little like throwing things at the wall to see what would stick. This year we are going into it with a better game plan."
There are still plenty of unknowns tied to Covid-19. As Turnau states during one sunny January Zoom call, "It takes a lot to open up our inn and restaurant for the season: a lot of ramp-up time, a lot of hiring. We know we'll be operating at a loss if we are not operating at capacity." 
As a nonprofit and educational campus first, Shelburne Farms is careful about how to steward those numbers. But though it's unclear when the restaurant inn will open, or if the farm will be able to invite educators back to their grounds, there are still small, everyday sparks of assurance.
"We know that we'll continue to be a resource with our walking trails," Turnau says. "We know we will continue to feed the community with prepared food and produce from the inn kitchen and our market garden." And while the magic of discovering a warm egg in a nest is best discovered onsite, Shelburne Farms' reach continues to expand -- digitally, but with real-time effects -- far beyond state borders.