When it comes to enjoying the quintessential moments of autumn, few things rival the experience of sipping on a glass of freshly pressed apple cider. Now, take that experience just a little bit further by visiting the cideries around Burlington. The entire state of Vermont is a sanctuary for cider enthusiasts, with beautiful landscapes, a rich cider-making history, and a quartet of standout cideries: Citizen Cider, Shacksbury Cider, Cold Hollow, and the recently opened VT Cider Lab at the Essex Experience. Join us as we explore why these cideries should be at the top of the Fall to-do list.
Citizen Cider: No visit to Burlington is complete without a visit to Citizen Cider, a pioneer in the Vermont craft cider scene. Located in Burlington's South End, Citizen Cider blends tradition with innovation to craft some of the finest ciders in the region. What sets Citizen Cider apart is its commitment to using locally sourced apples and experimenting with unique flavors. From the classic 'Unified Press' to the intriguing 'Dirty Mayor' ginger-infused cider, there's a taste to suit every bud. Take a guided tour to witness the cider-making process firsthand, learn about the art of cider blending, and enjoy an assorted flight before you leave! 
VT Cider Lab: A new highlight of our local cideries is the recently opened VT Cider Lab at the Essex Experience. This interactive cidery offers a deeper dive into the science behind the cider-making process. The cidery features a 50-seat tastin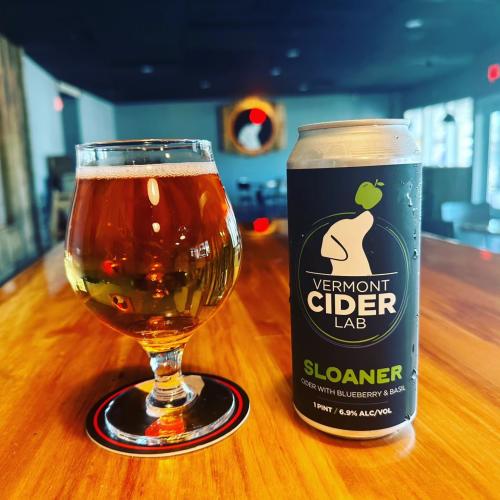 g room with views over its on-site production set to produce over 4,500 gallons of cider throughout the year. All of the apples are sourced locally from orchards throughout the region making seasonal flavors a special delight. 
Shacksbury Cider: Continue the cider adventure with a drive to Shacksbury Cider, located in Vergennes, just a short journey from Burlington. Shacksbury is on a mission to rediscover lost apple varieties and reimagine the world of cider. By partnering with local orchards and foraging in forgotten orchards, Shacksbury brings back apples that have fallen out of favor. The result? A menu of ciders that pay respects to tradition while embracing modern techniques. From wild-fermented options to rosé-inspired ciders, As said on their website, "We make organic and complex ciders that are always pushing forward, while never straying far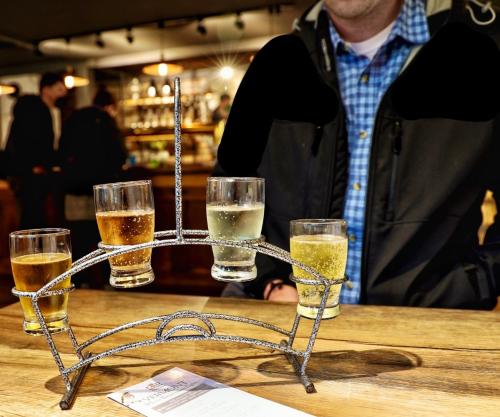 from that natural beauty our home state is known for." Shacksbury's delicious offerings are more than worth a visit to Vergennes.
Cold Hollow Cider Mill: A visit to this iconic establishment promises to bring out the old-time nostalgia. Witness the process as apples are transformed into pure liquid gold, producing some of the finest apple cider you'll ever taste. Beyond the cider, you'll have to try a warm cider donut, one of the many Pride and Joys of Vermont. The Cold Hollow Cider Mill isn't just a cidery; it's a an iconic fall attraction. Next door to the cider mill is their hard cider tasting room, a must-stop for your journey through Stowe. 
Burlington's cider scene isn't just about the beverages – it's also about the local culture. The cideries often host events that celebrate the apple harvest, offering an opportunity to talk with with fellow cider enthusiasts, enjoy live music, and sample some local cuisine. Whether you're a cider connoisseur or a curious traveler, these cideries are worth the visit!