In a place where pristine mountains and picturesque valleys invite visitors to explore, it comes as no surprise that Vermonters embody an entrepreneurial zeal rooted in their love for the lan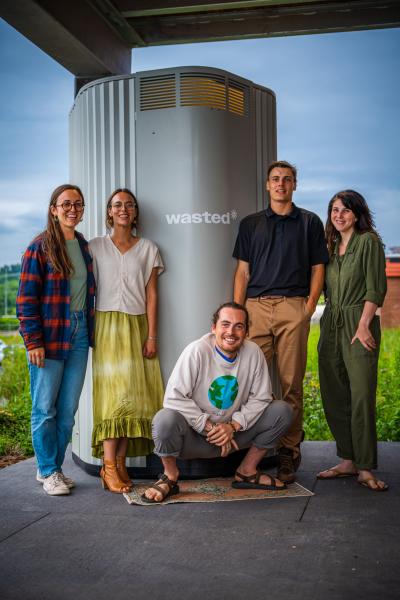 d and a deep connection to their tight-knit communities. This spirit of adventure, blended with a resilient determination to forge their own paths, has nurtured a thriving ecosystem of innovative startups, fostering a sense of self-reliance and a unique identity that sets Vermont apart as a beacon of entrepreneurial inspiration.
That beacon shines brightest at LaunchVT's annual Demo night. A statewide startup incubator, LaunchVT has provided business development support, strategic coaching, and over $1 million in cash and services to accelerate 71 Vermont startups statewide over the last 10 years. Demo night is the culmination of each development cycle, where participants have the opportunity to pitch to a panel of judges, along with over 200 business leaders, financiers, and the general public.

A very short list of notable alumni includes Benchmark Space Systems, Resonant Link, Ogee, EZ Probate (acquired by Trust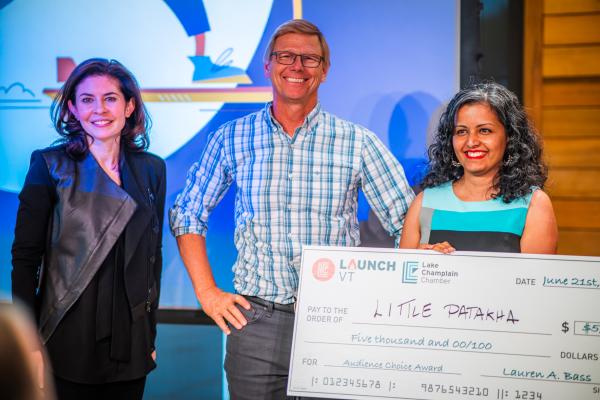 & Will), and Lost Lantern Whiskey. The 2022 Grand Prize winner, Wasted*, raised over $7 million in funding after last year's event. "During our previous ten cohorts, LaunchVT has accelerated our most promising founders and their ventures, and the tradition of excellence continues for our 2023 cycle," says LaunchVT Director Lauren Bass. "Our incoming cohort is exceptional. Some of our founders have already gone to market and have achieved six and seven-digit annual revenues; others have already secured early-stage funding. These companies currently display fantastic traction and will create outstanding jobs for Vermonters delivering lasting value creation in our region."
Here's a quick look at the 2023 Cohort:
Makers of Lawn Fiber™, a sustainable absorbent solid byproduct of digested dairy manure that protects freshly seeded lawns, increases water retention, and provides nutrients to support lush growth.
DsndyLion combines creative vision with handcrafted expertise and original flair to make heirloom-quality products for the home and kitchen.
Modernizing and streamlining the logistics of construction with modular solutions.
Plink's awarding-winning electrolyte tablets make drinking water fun for the whole family without the waste of canned and bottled drinks. 
Re-framing divorce from "failed marriage" to "fresh start" through resources and community support.
Sleep Well Recycling diverts and recycles mattresses by converting them into raw recyclable materials and keeps them out of landfills.
QOR360's active chairs improve posture, relieve back pain, strengthen the core, improve focus, and increase metabolism. 
Tacitly's XR training for healthcare reduces errors, improves outcomes, cuts costs, and streamlines onboarding.
Not only does Burlington offer an excellent visitor experience, but it also provides a thriving environment for both professionals and residents. With its vibrant community and diverse opportunities, Burlington is an ideal place to establish a fulfilling career and call home. Mark your calendars for the upcoming event, as HULA, the city's esteemed co-working space and technology hub, will once again serve as the perfect venue. Join us on Tuesday, June 20th, from 5-8 pm at 50 Lakeside Ave. to witness the energy and innovation that define Burlington's dynamic work and lifestyle scene.
For more information on LAUNCH VT and the Lake Champlain Chamber, click here!