When it comes to fun activities, cool sites, and delicious bites, Burlington has your next family vacation in the bag. Yes, it is possible to make everyone happy!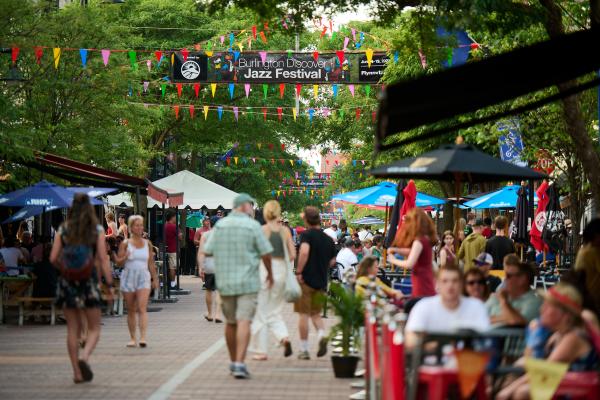 Fuel up with a hearty meal from The Skinny Pancake, where breakfast and lunch are served all day. Treat your taste buds to the delectable and diverse range of sweet and savory crepes that have been winning hearts since their introduction on the renowned Church Street Marketplace.
Explore Church Street Marketplace for an enjoyable shopping escapade and people-watching adventure. This vibrant hub boasts 100+ shops, vendors, street performers, and lively city festivals. Did you know? The first-ever Ben and Jerry's ice cream parlor opened right here in Burlington back in 1978. Indulge in a cone of their famous ice cream as you leisurely stroll along the iconic Church Street.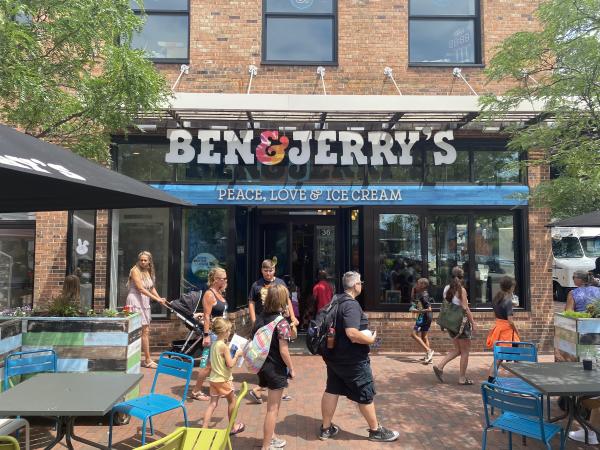 Ready for some action? Head down to the Burlington Greenway/Island Trail Line, or as locals call it, the bike path, to explore the spectacular shoreline along Lake Champlain. Check out skaters catching air at the world-class A_Dog Skatepark, or go to one of Burlington's beaches at North Beach, Oakledge or Leddy Park. It's easy to hop on and off the bike path to explore its many public trails or to take a dip in the lake on steamy summer days. For a more extended outing, head to th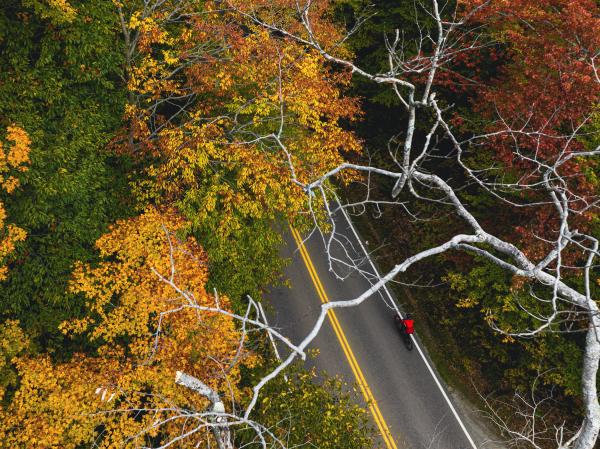 e Colchester Causeway, where the path cuts dramatically across the lake. It's a one-of-a-kind experience, cruising along surrounded by water. If you choose to keep going, the Bike Ferry operates all summer long and can help you cross all the way into South Hero. Need to rent a bike? Several shops by the Burlington Waterfront have you covered. Try Local Motion or North Star Sports for your choice of classic or electric bikes. Whether your family prefers to walk, bike, or skateboard, the Greenway is a terrific way to spend the afternoon.
After all that pedaling, lead the troops to American Flatbread Hearth and Brewery at 115 St. Paul Street for Vermont's spin on pizza. The kids will relish the classic Medicine Wheel pie, while adults can savor handcrafted brews from the tap selection.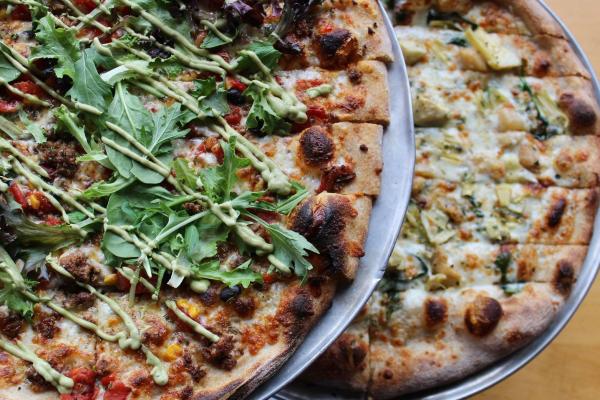 End the day with a movie under the stars at the Sunset Drive-In. Established in 1948, this old school drive-in is one of the few left in the United States! But the family-owned business is going strong, showing new releases on four giant screens every night of the week during the summer months. The well-maintained property also has a snack bar, and a playground, to boot. So open the hatch, bring some sleeping bags, and stay for the double feature. It'll be a night to remember!