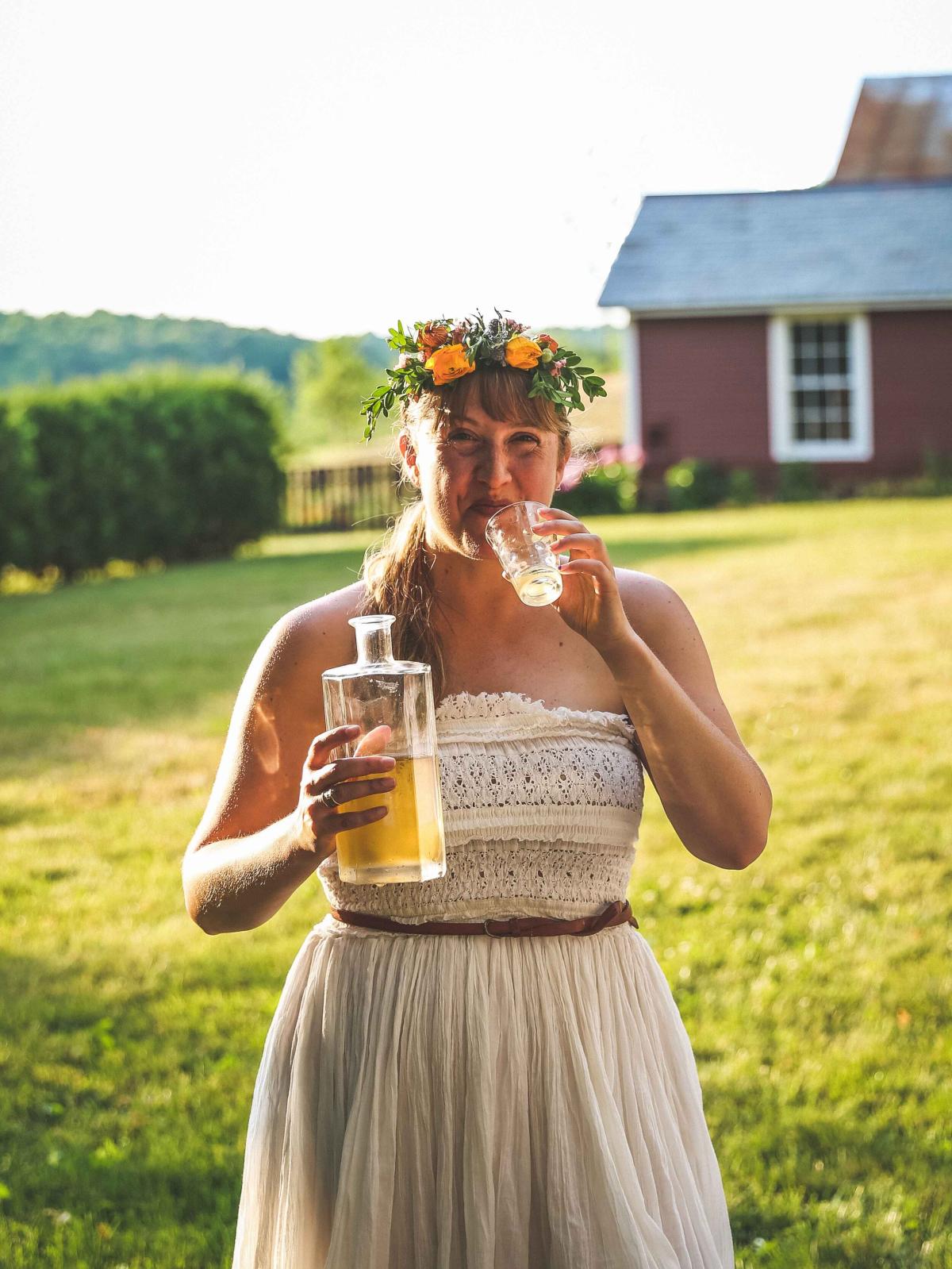 These days, that means growing a business of nomadic, speakeasy-style cocktail dinners throughout the state -- and showcasing a dynamic roster of Vermont chefs, makers and small-business owners in the meantime. Dozens of local businesses featured across past Adventure Dinners range from bookbinders and glass-blowers to bakers and floral designers.
Adventure Dinner began as a series of cocktail-centered pop-ups under Stonecutter Spirits. Past events highlighted a goat farm in Townshend, where a rugged hike through pasture led to wildflower cocktails and milk punch among the chomping herd; a Gatsby-inspired black tie gala in the warehouse of AO Glass in Burlington; a lamb roast on a 260-acre sustainable flower farm tucked in the belly of Bethel Mountain; and a cocktail-washed cruise across Lake Champlain to an island even Google can't locate.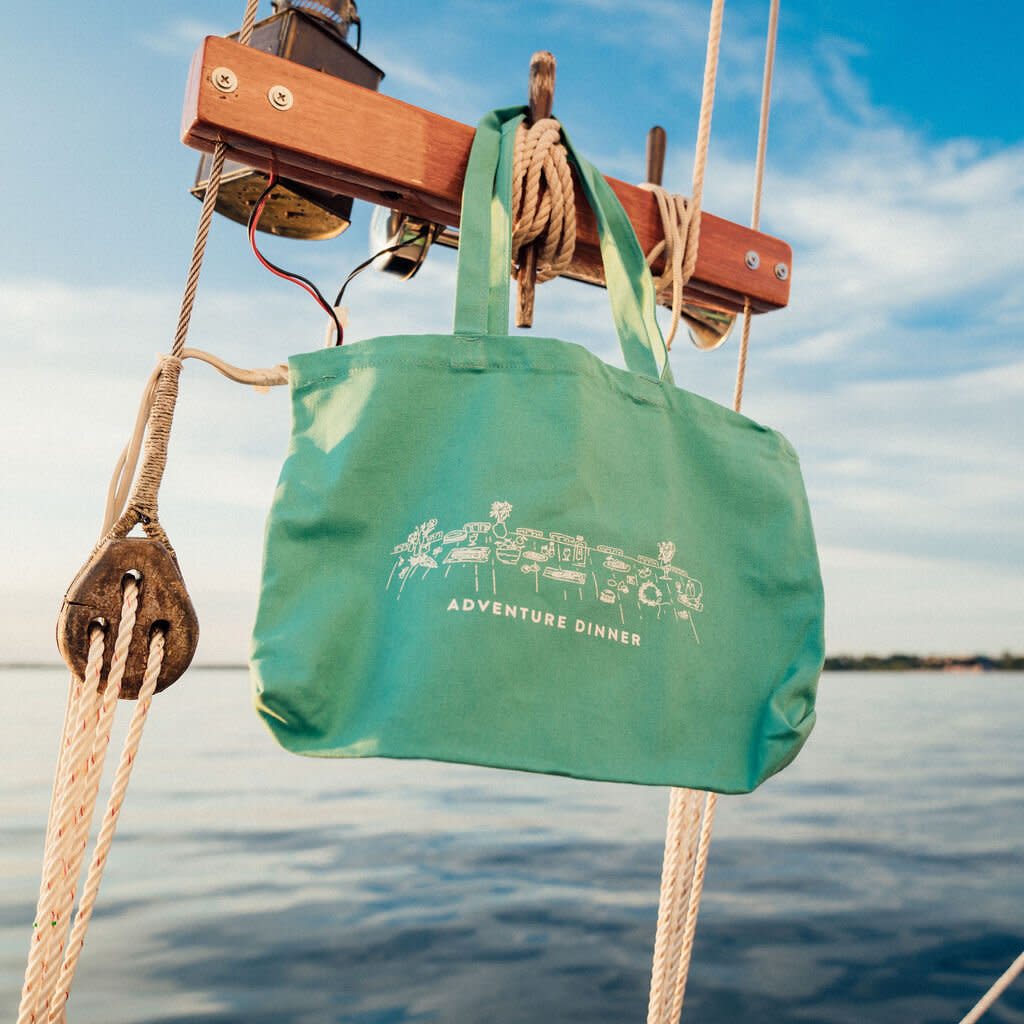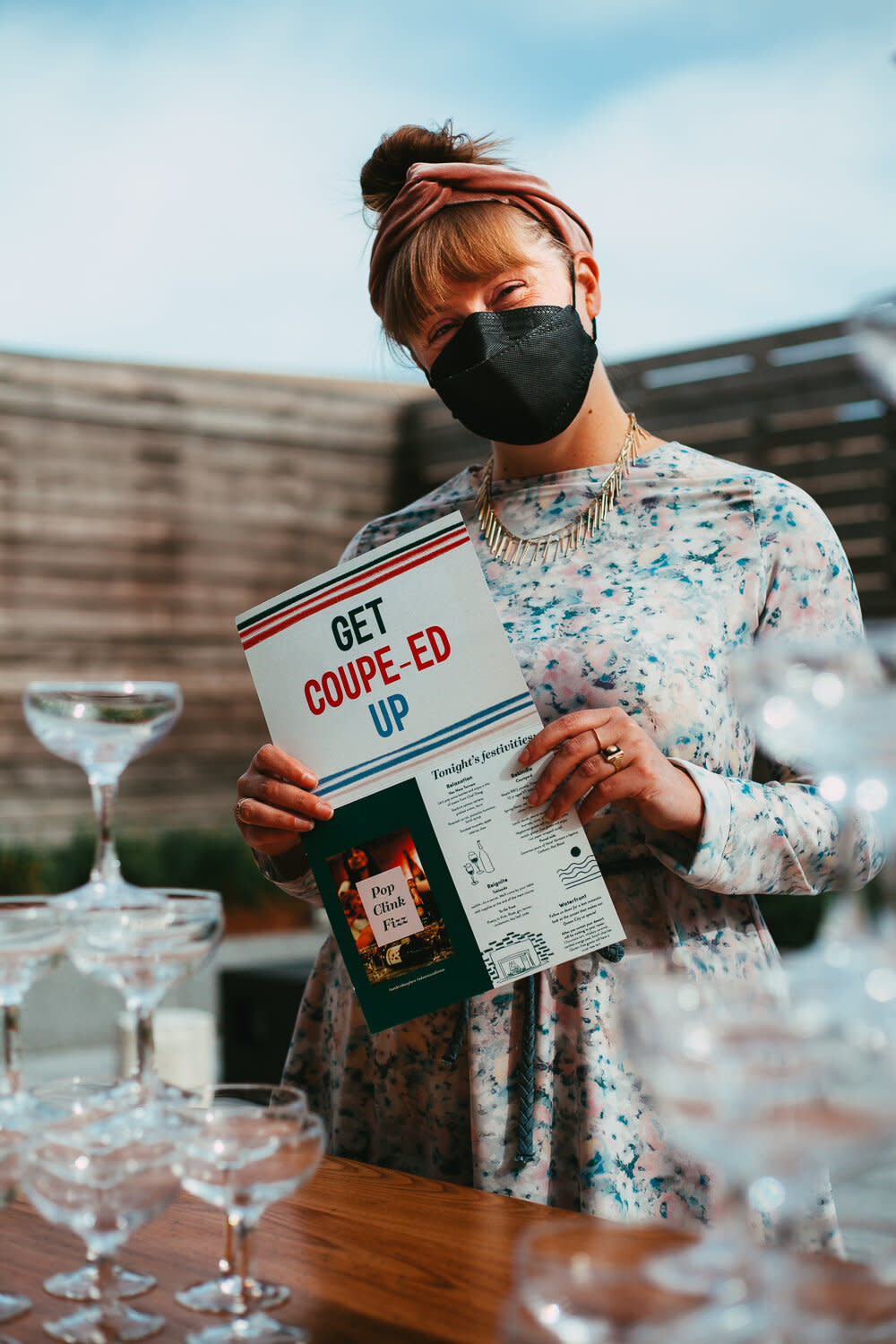 Adventure Dinner 2020 transformed into eleven different events starting in May. Initially, dinner kicked off outside at a socially distanced pick-up location adorned with whimsical accents -- vintage coolers filled with bottles of cold-brew chilling in a frosty river, for instance, or the bed of a classic Land Rover converted into a bar-top lined with flowers. Kits brimming with everything needed for a celebratory dinner were taken home and unpacked, and the 80-foot table transformed online into an intimate digital grid of Vermonters in quarantine. Some folks were in sweats or wearing buttoned pants for the first time in months; sometimes pets or babies crawled into view. Ice-breakers, games and hours of chatting (occasionally muted, by accident) ensued as guests unboxed carefully arranged packages of local food, accoutrement and batched cocktails, like local gin mixed with homemade rosemary syrup, white vermouth, bitters and bubbles. 
When the weather turned warmer and things became a little safer, Adventure Dinner began holding small, socially distanced events outside with staggered arrival times, touch-less pick-ups and a clear motto: "masks up until butts down." La Playa, a mid-August dinner, featured a private beach on Lake Champlain dotted (spaciously) with paddle boards mounted and stuck into the sand for tables. The boards were laden with Zero Gravity Brewery growlers, cocktail pairings and four courses of open-fire cooking from chef Frank Pace of The Great Northern, a restaurant in Burlington. The first round of drinks was found in the lake -- truly in the lake -- as guests waded out to a table and benches fixed in the shallows.
"The La Playa dinner had one of the most spectacular sunsets I've ever seen," Stewarts recalled.
The Thanksgiving 2020 dinner was another personal favorite, she added. "Thanksgiving isn't normally an event I would ever host an Adventure Dinner for, but this year we couldn't gather -- we couldn't see our families." Many people were in households of ones, twos or fours, and did not want to cook the big meal with a bird and an elaborate roster of sides. Instead, with "safe joy" as the event's main axis, Adventure Dinner guests arrived the day before Thanksgiving at Shelburne Orchards, a local apple orchard and brandy distillery south of Burlington. Pick-up times were staggered and Covid-19 questionnaires were answered. After a temperature check, diners bundled up for a torch-lit walk through meandering orchard pathways to a bonfire, where samples of brandy were set out alongside take-home boxes bursting with food, cocktails, local pies from the bakery Das ButterHaus, and anything needed for an elaborate dinner at home, down to the turkey napkins. ("I ate that turkey for a long time," said Stewart.)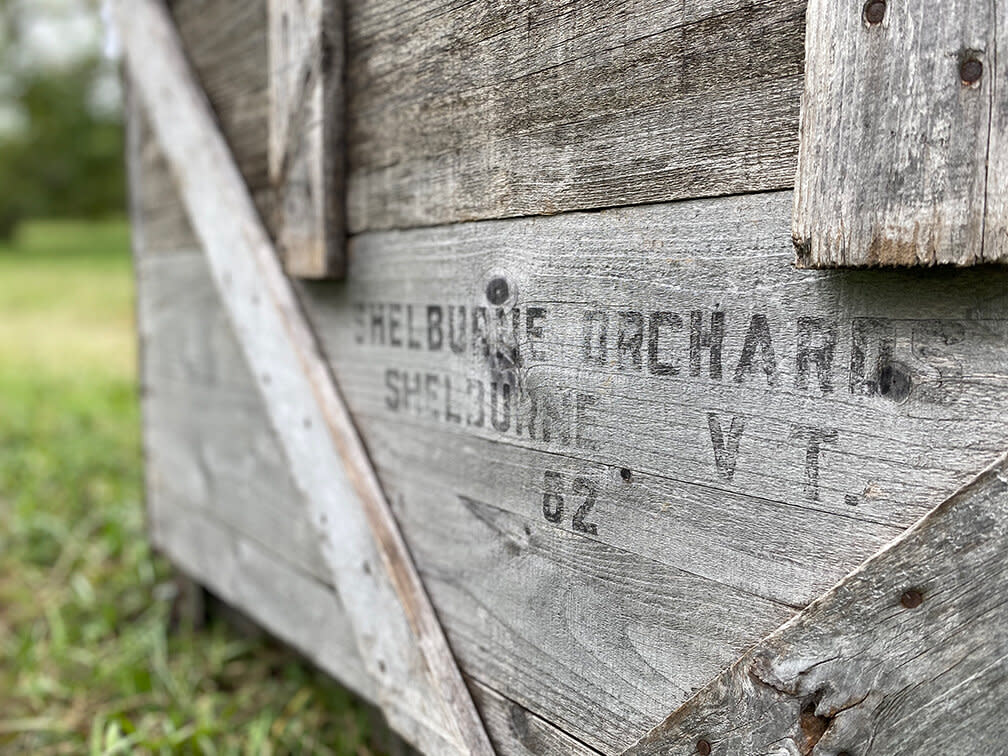 As tightly executed as Adventure Dinner is, nature acts as a reminder that these events aren't scripted acts with rigid timelines. Instead, states Stewart, think of them as progressive cocktail parties. "This is about taking your time, exploring, and learning about all the other experts behind the scene that make these dinners happen," added Stewart.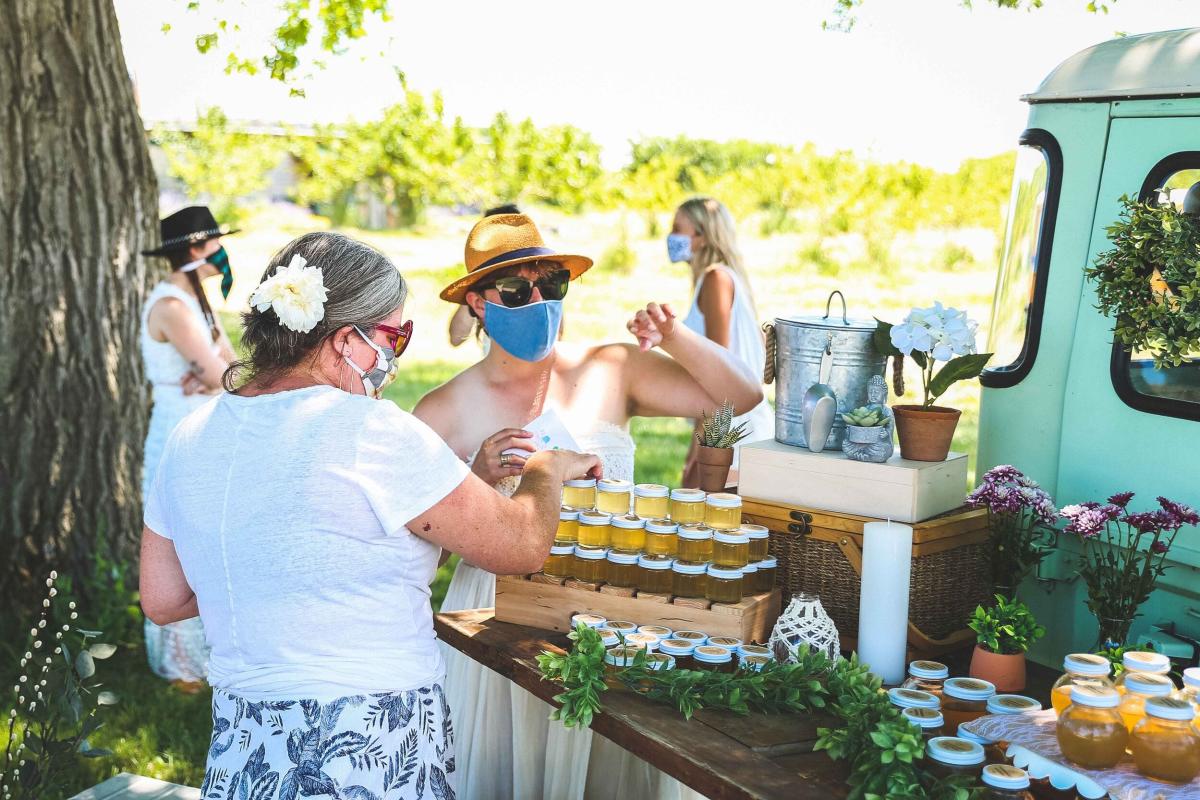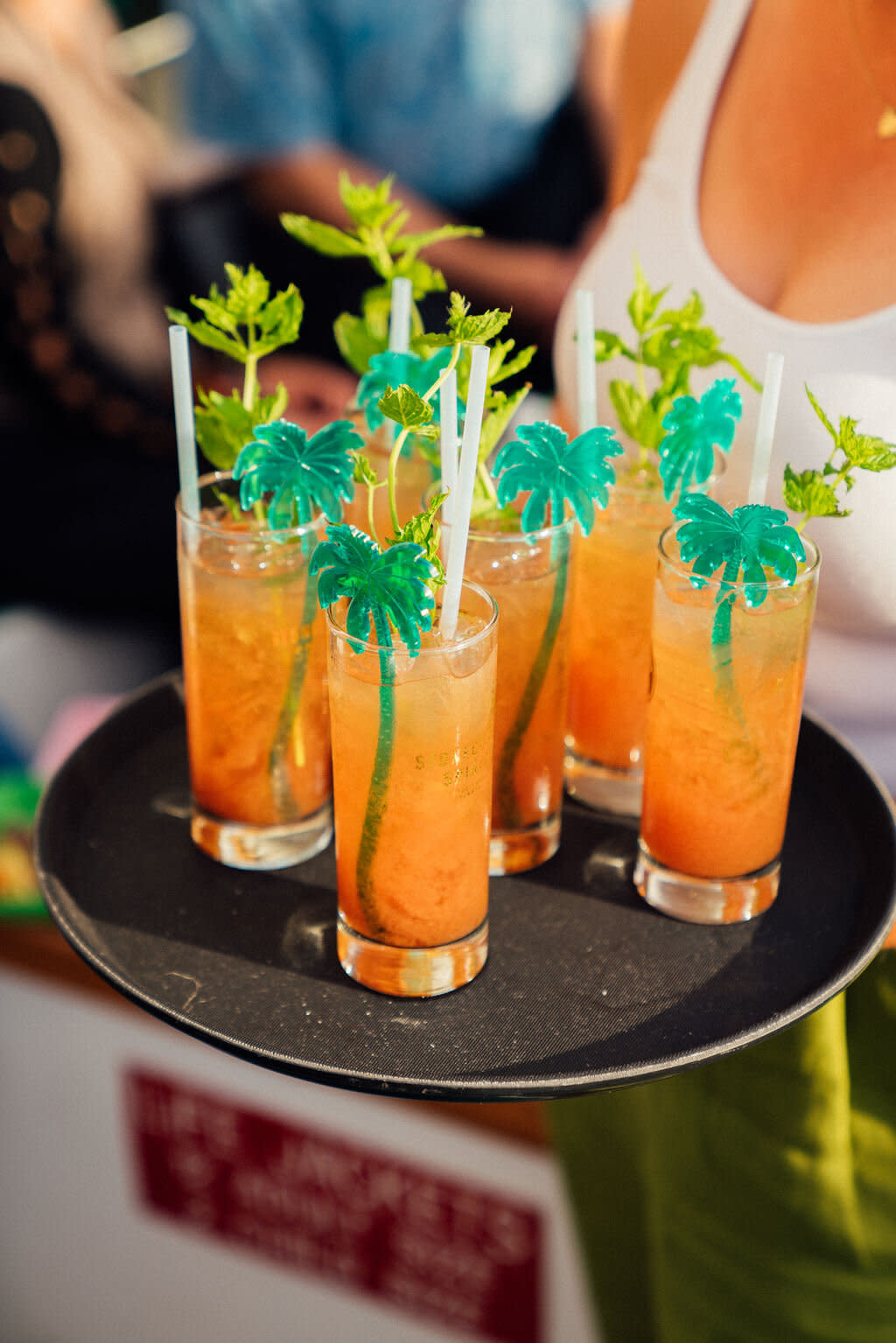 For many future events -- as is typical with dinners past -- it would not be unusual for people to show up in waterproof boots with their nice linen shirts. Lipstick and earrings might compliment heavy flannel or sunscreen and swimsuits. It's Adventure Dinner, after all. The guests are game.