Welcome to Vermont, where stunning natural beauty, charming towns, and rich history converge to create a must-visit destination for any traveler. If you're planning a three-day getaway to explore the best of Vermont, we've got you covered! Our itinerary takes you to Burlington, the state's largest city, and other nearby towns and attractions that offer a perfect blend of culture, history, and outdoor adventure. From the bustling Church Street Marketplace to the picturesque Stowe Mountain Resort, and from the iconic Ben & Jerry's Factory to a serene sunset cruise on Lake Champlain, our itinerary covers all the must-see destinations and experiences for your unforgettable Bucket List Trip to Vermont. So, pack your bags and join us on this exciting journey!
DAY 1:
Morning: Start your day with a stroll down the Church Street Marketplace. One of Burlington's most iconic destinations, offering a vibrant and pedestrian-friendly atmosphere that's perfect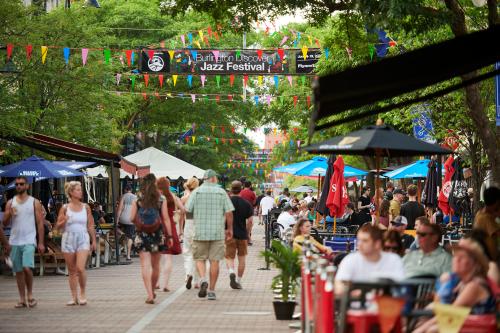 for a leisurely stroll or a shopping spree. You can find a wide range of shops, restaurants, and cafes, including local boutiques, art galleries, and well-known brands like Lululemon, Urban Outfitters, or Banana Republic. The Marketplace is also a central hub for entertainment and cultural events, featuring live music, street performers, and festivals   t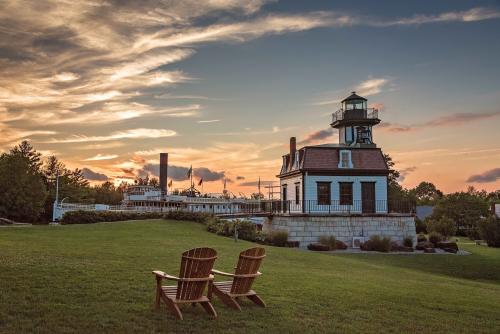 hroughout the year, making it a must-visit spot for your trip to Burlington.
Afternoon: Take a short drive to the historic and charming town of Shelburne, VT and explore some of Vermont's most famous attractions, such as the Shelburne Museum, which over 100,000 items of art, design, and Americana. Additionally, wine lovers will enjoy a visit to the Shelburne Vineyard for some of Vermont's finest wines, while nature enthusiasts will appreciate the stunning landscapes and farm-to-table experiences available at the Shelburne Farms.
Evening: Finish your day with dinner and drinks at one of many local farm-to-table restaurant, such as Hen of the Wood or Juniper Par & Restaurant, each of which feature seasonal ingredients sourced from local farms. Be sure to make a reservation as restaurants can get busy throughout the weekends. For a full list of restaurants, including farm-to-table, fine dining, outdoor dining options, and more. Check out this page!  
DAY 2:
Morning: Start your day with a scenic drive through Smugglers Notch State Park to the Stowe Mountain Resort. The winding Notch Road (Open seasonally) is a beautiful road cuts between Mount Ma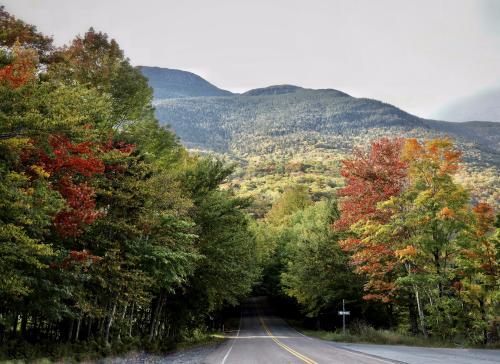 nsfield, and connects Jeffersonville to the town of Stowe. Once at the Stowe Mountain Resort, take a gondola ride to the top of Mount Mansfield, the highest peak in Vermont, for breathtaking views of the surrounding area. The gondola costs $40 for adults and $29 for children 5-12 years of age. 
Afternoon: Enjoy lunch and shopping at the quaint village of Stowe. With a number of well-known restaurants such as Doc     Po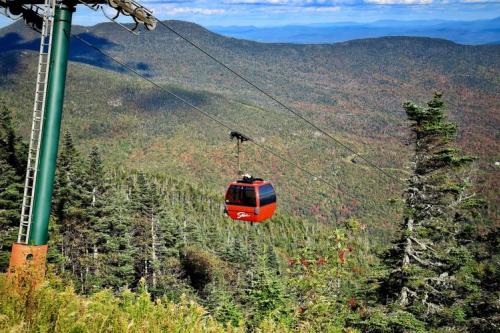 nds, Ranch Camp, and more. Stop by Idletyme Brewery or the Trapp Bierhall and explore some of Vermont's delicious craft beer. Stowe is the perfect place to explore some of the best that Vermont has to offer.  On your way back to Burlington, you'll be able to visit the nearby Ben & Jerry's Factory in Waterbury, VT. Take a tour of the factory and learn about the company's history, social mission, and ice cream-making process. Don't forget to sample some of their famous flavors!
Evening: Head back to Burlington for dinner and catch a show at the Flynn Center. This historic venue hosts a variety of performances, including theater, dance, music, comedy, and more! Depending on your mood, you can keep the momentum going and check out the Vermont Comedy Club, Nectars, or the Radio Bean for nightly performances. 
DAY 3:
Morning: Take a leisurely walk or rent a bike for a ride along the Burlington Bike Path, the scenic 8-mile trail that runs along the shores of Lake Champlain. Enjoy views of the lake, mountains, and city skyline along the way. If you choose, continue onto the Island Line Trail and hop on Local Motion's Bike Ferry a short ferry ride will connect you to the Lake Champlain Islands where you can continue to explore.
Afternoon: Take a self-guided brewery tour through Burlington and check out the vibrant craft beer scene that is home to some of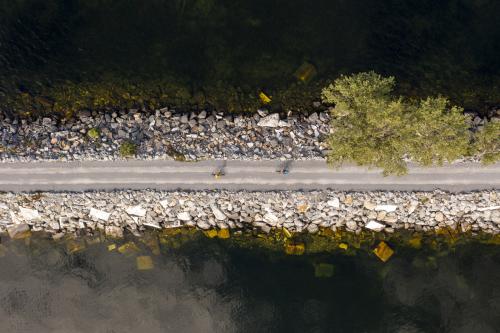 Vermont's top breweries. From Burlington Beer Company's hoppy IPAs, Foam Brewers eccentric mix of beers, or Vermont Pub & Brewery's traditional English ales, pick and choose from some of the nation's most most well-known breweries.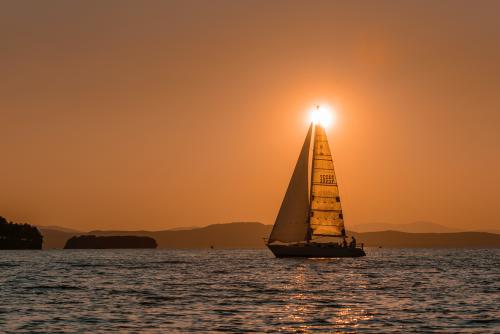 Evening: Finish your trip with a sunset cruise on Lake Champlain. Take in the stunning views of the Adirondack Mountains and enjoy a relaxing evening on the water. Enjoy a private charter with one of these local captains, or hop on board the Spirit of Ethan Allen for a 2-hour sunset cruise. As the sun begins to set over the tranquil waters of Lake Champlain, the sky transforms into a stunning canvas of vibrant colors. Shades of red, orange, and pink blend seamlessly with the deep blue of the lake, creating a breathtaking display of natural beauty. The sun's final rays dance across the surface of the water, casting a warm glow over everything in their path.