As summer bids farewell, Burlington, Vermont, welcomes the arrival of autumn with open arms. Get ready to be swept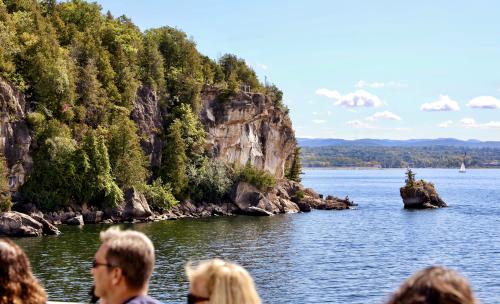 away by the natural beauty of Vermont's grand transformation. Indulge us, as we unveil five ideal ways to soak up the breathtaking fall foliage in and around Burlington, VT.
Leaf Peeping on the Spirit of Ethan Allen: Set off on a unique leaf-peeping adventure aboard the Spirit of Ethan Allen, a cruise ship that sets sail on Lake Champlain from the Burlington Waterfront. As you cruise along the majestic waters, you'll be treated to breathtaking views of the Adirondack Mountains and the changing leaves along the shor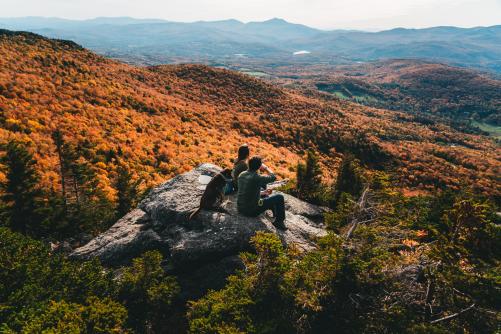 eline. It's a leisurely and elegant way to appreciate Vermont's fall foliage from a different perspective. Besides, who doesn't love a cheeseboard and a view? 
Hiking Through the Green Mountains: For the more adventurous souls, the Green Mountains surrounding Burlington offer an array of hiking trails that lead you deep into the heart of nature's masterpiece. Mount Philo State Park, Camel's Hump, and Mount Mansfield are just a few of the options available nearby. The vibrant foliage, fresh mountain air, and panoramic views will reward your efforts and leave you with an unforgettable fall expereince.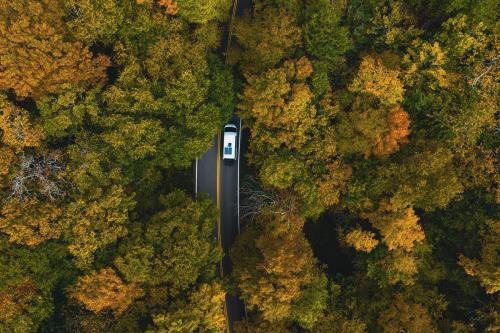 Scenic Fall Foliage Drives: Burlington is a gateway to some of Vermont's most scenic byways, making it perfect for a road trip through the foliage. Follow Route 100 as it meanders through charming villages and rolling hills, or explore the Route 7 corridor. Don't forget to stop at scenic overlooks, covered bridges, and charming country stores along the way. It's what Vermont is known for!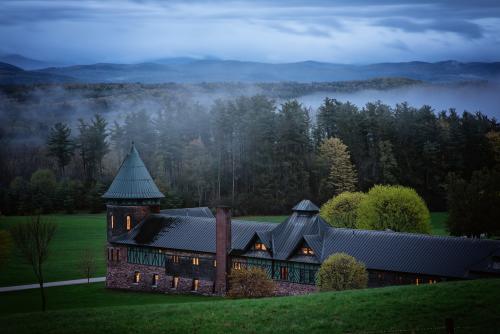 Shelburne Farms and Museum: Discover the beauty of fall foliage in a historic setting at Shelburne Farms. This working farm and National Historic Landmark offers not only stunning landscapes but also educational opportunities. Explore walking trails that wind through fields, woodlands, and along the shoreline, all silently boasting magnificent color from the foliage. The Shelburne Museum, with its diverse collection of art and artifacts, adds another layer of cultural enrichment to your visit.
The Burlington Bike Path / Island Line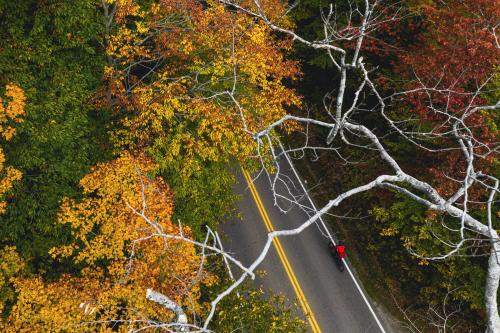 Trail: If you prefer a more leisurely and eco-friendly way to experience fall foliage, hop on your bike and explore the Burlington Bike Path and Island Line Trail. These interconnected paths offer serene lakeside rides, wooded sections, and the unique Colchester Causeway, which extends over Lake Champlain. Cycling through the vibrant autumn scenery is an unforgettable experience.