Planning a weekend in Burlington and looking for fun activities the whole family can enjoy? No matter the season, make sure to include a visit to ECHO, Leahy Center for Lake Champlain, located on the waterfront at the foot of College Street. Open year-round, ECHO is the perfect stop for kids to explore the wonders of nature and scientific discovery; from meeting 70 species of fish, reptiles, and amphibians, to experimenting with 100 interactive exhibits.
Here's a few of our top reasons for visiting:
1:   Engineer it!
ECHO's newest exhibition, Engineer It, lets everyone be an inventor. Join ECHO educators at Tinkering Bench for daily design challenges like creating the perfect Lego race car, then test your creations at the drop, zipline, and race stations. There's also the chance to make your own engineering experiments with the ball wall, spinning table, and other test stations, and discover the power of pulleys as you lift your own body weight!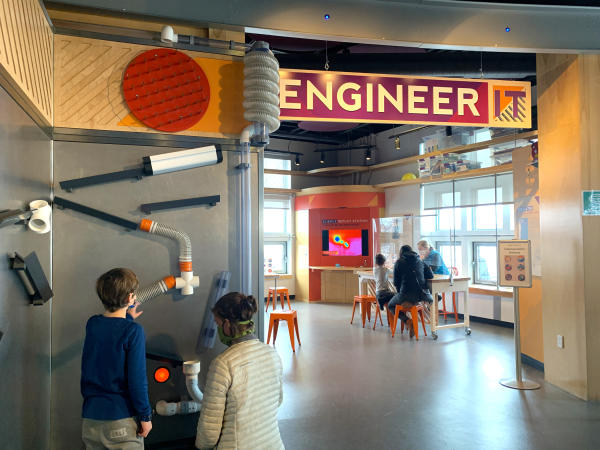 2: Experience the Awesome Forces Behind Lake Champlain
Through a dozen interactive exhibits, visitors of all ages will delight in discovering the amazing processes that have shaped the Lake Champlain Basin and our Earth. Control a robotic vehicle, and play with aerodynamics as you balance a ball on a stream of air. Investigate river dynamics with a model stream system or test your knowledge of angles to guide a laser beam through the fog. Sculpt your own landscape and then observe where the virtual rain flows or enter the world of ice crystals and see water freeze in real-time!
All this and more awaits at ECHO's Awesome Forces exhibits, which showcases the amazing processes that have shaped the Lake Champlain Basin and our Earth.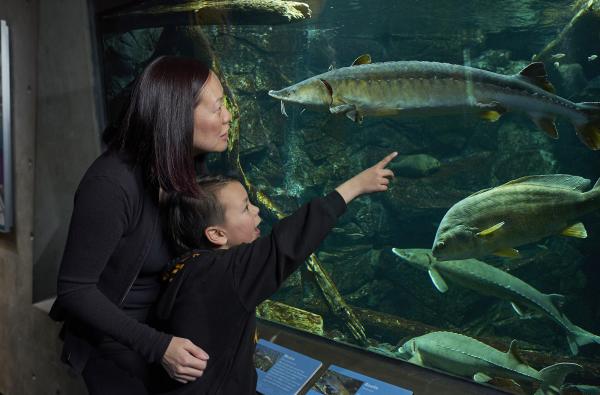 3:  Fish, Reptiles, and Amphibians Oh My!
Even if you've lived in Vermont your entire life, there's a good chance you won't have met many of the weird and wonderful creatures hanging out at ECHO. While many of them, from Mudpuppies and Muskellunge, to Wood Turtles and Lake Sturgeon are native to the Green Mountain State, others are from much farther afield like the brightly colored Tropical Dyeing Dart Frog.

There's also a selection of invasive species like Carp and Zebra Mussels, along with helpful information on why the problems they cause to Vermont's ecosystem and steps you can take to help.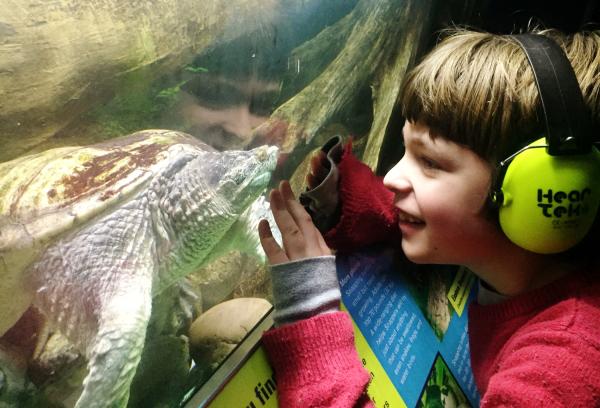 4: See the World in 3D!
If you're not too tired after all of that, see faraway lands and travel through time with science and nature films at the Northfield Savings Bank 3D theater. Movies are offered every 30 minutes, and are only 20 minutes long, making them perfect for little ones with short attention spans!
Perfect for the whole family, ECHO, Leahy Center for Lake Champlain is a must for visitors and residents alike!