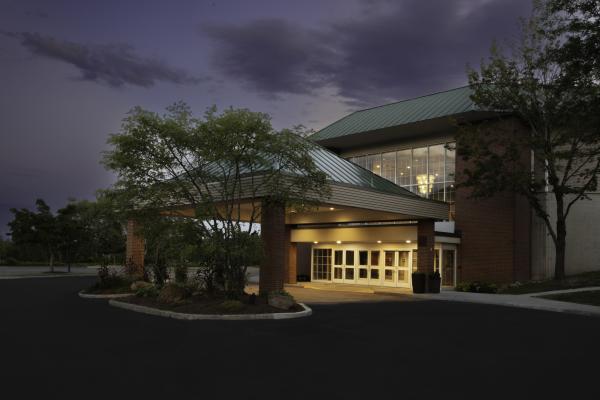 When looking for event venues in Burlington, you can stop right here. With 309 rooms and over 30,000 square feet of flexible meeting space, the Doubletree by Hilton Burlington has everything a planner needs to create a great meeting, conference, or wedding. With 20 event spaces including intimate boardrooms, two elegant ballrooms, and the 12,480-squarefoot Lake Champlain Exhibit Hall. The hotel's convenient location, only 10 minutes from Burlington International Airport, provides complimentary area shuttle and parking, offers a hassle-free experience for faraway guests coming in for a social event, a quick meeting, or a multiday convention.
The DoubleTree by Hilton Burlington has recently finished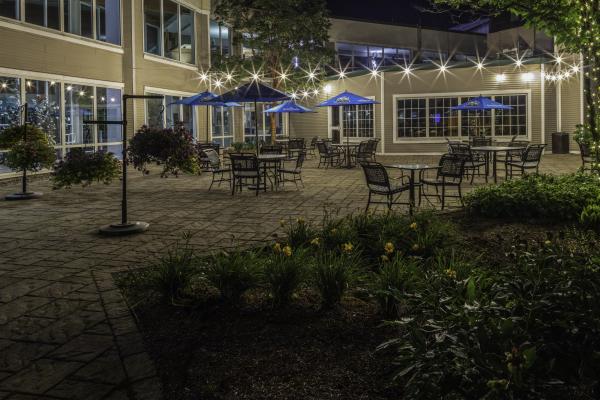 a $17M renovation touching on all aspects of the property. Any time a hotel undergoes a renovation project, it's with the goal of increasing its value, lengthening the assets life, and providing a better all around experience for guests and locals. All improvements are great investments as they are bound to attract new guests and keep residual guests happy and content. With a focus of providing the best value to potential groups and business travelers, we sat down with Alan Hebert, Director of Sales & Marketing at the DoubleTree by Burlington to learn more about the recent upgrades.
TELL US ABOUT THE RECENT IMPROVEMENTS?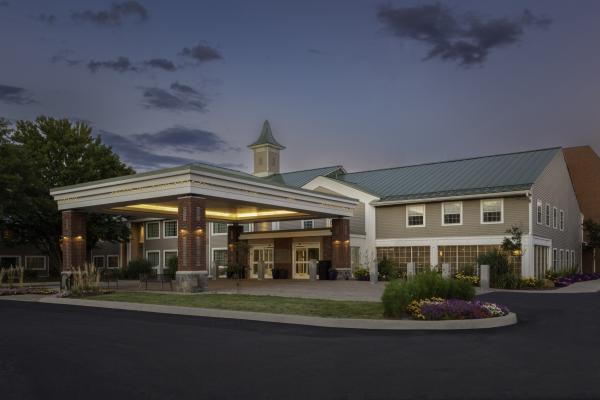 We've undergone extensive renovations in the past few years. We started in 2018 by completing a $5 million renovation of our public spaces and in 2020 we spent an amazing $17 million on other aspects of the property. Every square foot of our conference center has been fully renovated. We rebuilt over 250 guest room bathrooms, replaced over 60% of the windows in the property for better energy efficiency not to mention improving all the little things guests need while they are traveling. The final result is truly transformational. The hotel looks absolutely incredible.
WHAT ARE YOUR MEETING & EVENT CAPABILITIES
The DoubleTree by Hilton Hotel Burlington is Vermont's largest Hotel and Conference Center.  We offer over 30,000 square feet of very flexible event space along with 311 guest rooms. We can host events up to 1,000 attendees or more. Our largest space is the Lake Champlain Exhibition Hall which is 12,500 square fe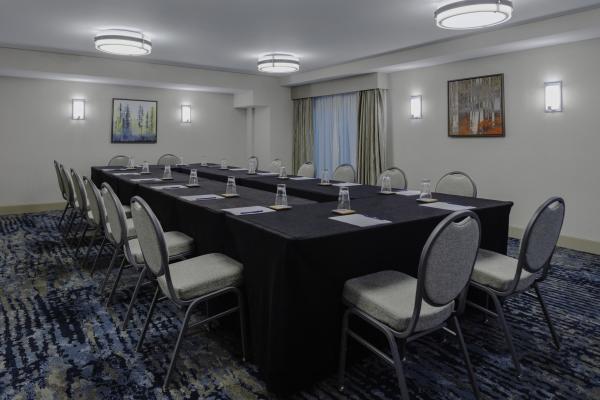 et and offers everything an exhibit hall should, including the ability to drive vehicles right into the room!  Our Emerald Ballroom is 8,300 square feet and is a wonderful space for general sessions as well as break out space due to its flexibility. In total we have 14 meeting rooms, again all of which have gone through extensive renovations last year!
WHAT DOES YOUR PROPERTY OFFER  GROUP ATTENDEES OUTSIDE OF THEIR EVENT?
What do we NOT offer to group attendees might be a better question!  Being located right next to the University of Vermont and just minutes from Lake Champlain there are so many things to do here. At the hotel we have two restaurants, a great fitness center, a large indoor pool and a fantastic outside patio area to just sit and relax. Centennial Woods is located right behind the hotel for those that want to go for a leisurely stroll to check out the flora and fauna or just take a break and recharge.
WHAT IS THE MOST COMMON FEEDBACK YOUR PROPERTY RECEIVES?
The most common feedback we receive is about the property layout and the team that makes sure the guest experience is first class. Our conference center has its own entrance from the exterior of the building with ample complimentary parking for those traveling in just for the day. The facility was designed from the ground up with input and feedback from meeting and event planners so that it works effectively and efficiently for all.
And then there is our staff!  We constantly receive compliments about our team members. From their flexibility, friendliness and hospitable nature down to the "how did you know I needed that before I knew I needed that" anticipation of needs. Our staff really makes the hotel work. They are the body and soul of the property and our guests feel it.