Bundle up, and enjoy the beauty of a snowcapped city as the festivities are just beginning. From Plunging into the freezing waters of Lake Champlain, to downtown Ice Bars uniting the community in nights of celebration. This winter in Burlington is full of unique events to keep you entertained through the winter months. Plan your visit to Burlington around one of these events this winter!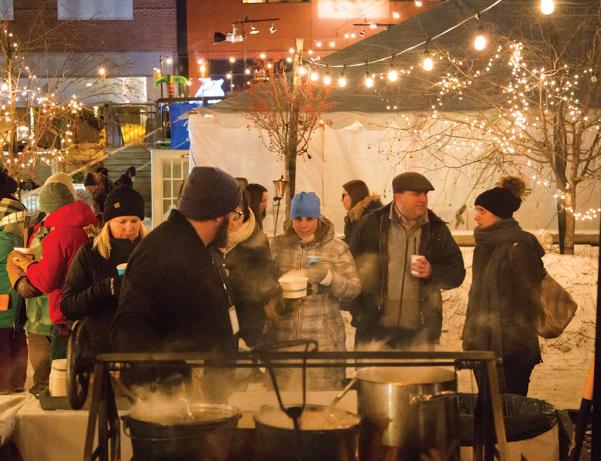 Photo Credit: Hotel Vermont
CHANGE OF DATE! Kick off your February with the 6th Annual Charity Ice Golf Scramble benefiting Camp Ta-Kum-Ta. Bring out the clubs and try your hand at Ice Golf along Lake Champlain. This extraordinary event is half day of exciting fun with 100% of the proceeds going to support…
The Special Olympics Vermont Penguin Plunge is a unique winter event where participants raise funds to take a dip in Vermont's icy lakes!
They're baaaaaack… In coordination with the United States of America Snowboard and Freeski Association. It's been a few years since Bolton Valley popped up an event with the folks at USASA…Stay tuned as the details are dialed in but for now, you're on notice to "Save the Date."…
Each year since 2012, we unite to celebrate a sport in its most authentic form. We lace up our skates and hit the ice for three days of outdoor hockey and cold beers. Every year, over 150 teams from around the world gather together along the iced-up waters of Lake Champlain to…
Join Hotel Vermont for the annual Ice Bar, returning for two nights of frosty festivities on March 3rd and 4th, 2023. Chill with ice sculptures and grab festive sips and snacks. Outdoor ice bars will feature frosty cocktails with local spirits, cider and brews. DJ Cre8 will be…