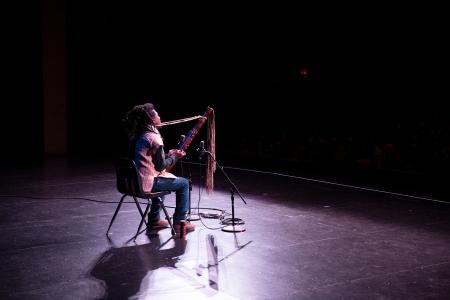 After a successful inaugural event to celebrate Juneteenth 2022, The Black Experience is returning to the Flynn Theater to commemorate Black History Month on February 25th. BX23 will once again be a holistic celebration of Vermont's Black lived experience, but will be even bigger and better than before. 
Emiliano Void, Founder and CEO of local racial equity consulting firm Nuwave Equity Corporation and a driving force behind Black Experience, thinks that celebrations like BX23 "go a long way in showing folks that Vermont is not only a place where Black and Brown people live, but a place where Black and Brown people thrive. As the second Whitest state in the country, being intentional about representation and inclusion in our communities is key as we continue to trend towards diversification of our population."
This year the e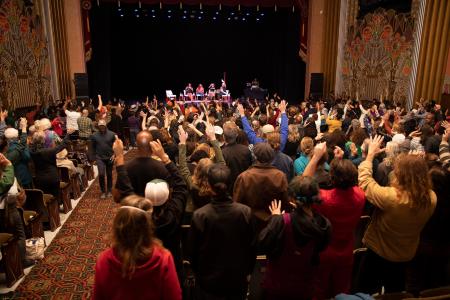 vent will be coming back to the Flynn featuring a jam-packed schedule of performances, discussions, and much more. Dancer and lifecoach, Christal Brown, will serve as Master of Ceremonies and the show will be headlined by a panel discussion featuring iconic Black activist, educator and author, Angela Davis, and Dr. Tricia Rose, Director of the Center for the Study of Race and Ethnicity in America and Associate Dean of the Faculty for Special Initiatives at Brown University. 
In addition to poetry readings, musical and spoken word performances, world renowned all-Black ballet troupe the PHILADANCO! will be performing twice throughout the weekend. Across the nation and around the world, PHILADANCO! is celebrated for its innovation, creativity and preservation of predominantly African-American traditions in dance. On Saturday, February 25 they'll perform on the Flynn stage as part of the main event, followed by another at 12pm on Sunday.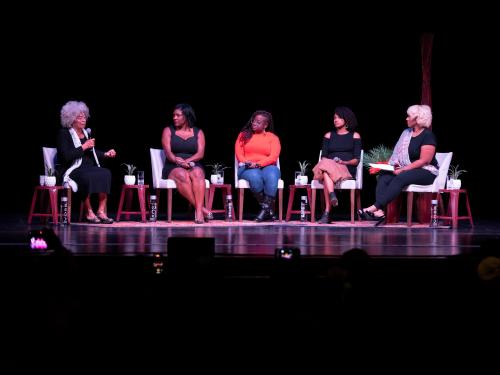 And the efforts won't stop once BX2023 concludes. "We have some real ambitious goals to grow the Black Experience into the premier cultural celebration for Black folks in the North East.", says Void. "We would like to make Burlington the hub of the region's Black cultural celebration for Black History Month. We hope it becomes a staple of the state and a showcase for the impact that can come from communities investing in celebrations of underrepresented groups."
To learn more about BX23 and how to get involved, visit www.blackexperiencevt.com or register for the event at flynnvt.org.