By Carolinne Griffin
The Hula building hovers like a blade of brick and glass over the shores of Lake Champlain. It's fitting that Hula, Burlington's emerging accelerator space in the South End District, has landed here, in this city, where a lake, a valley, and mountains meet— where residents are proud outdoor enthusiasts and fierce protectors of the environment. It's also the perfect site for See Change Sessions, the new event series conceived by Hula that aims to intersect outdoor activity with sustainable entrepreneurship and innovation.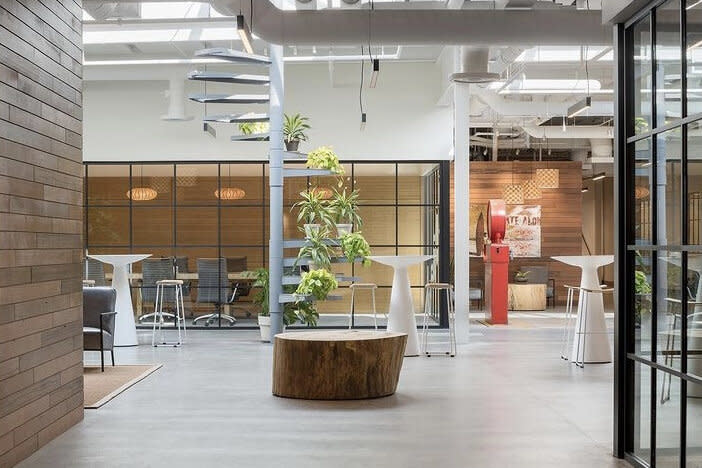 This niche intersection of outdoor activity and innovation is at the core of the Hula campus itself. What was once the 150,000-square-foot Blodgett Oven factory has been transformed into a state-of-the-art facility on 14 acres of prime waterfront—a vision held by owner and developer, Russ Scully. Scully has long been an active member of the Burlington business community and a versed entrepreneur in his own right overseeing his tech, retail, and restaurant ventures, along with a sweet surf retreat in Rincón, Puerto Rico (more on that later). Scully's work-play ethos infused the development of Hula from the beginning. One part coworking space, one part event center, and another part venture capital fund, Hula is drawing into its orbit tech companies and start-ups that are climate-conscious. Retrofitted with a geothermal heating and cooling system, and a 1800KW rooftop solar array that makes the building net positive—producing more energy than it consumes—it's easy to see why.
The upcoming See Change Sessions will present exclusive content, much of it created directly by the event partners: 1% for the Planet, Burton, Waste-Free Earth, Patagonia, and Sierra Nevada Brewing, to name a few. Alex Lalli, co-founder, and director of Signal Kitchen decided to ditch the typical top-down approach to programming and went directly to the partners, established leaders in their fields. "We went to them and said, 'What is most relevant for you and your people' . . . It positioned us as a vehicle for these leaders to put their content through versus us trying to navigate our way and become quasi experts on a subject that we're not experts in."
One year ago, Lalli was brought in by Robert Lair, Hula's CEO, to conceptualize and build out the physical event space. "We were helping them envision what that could be." Says Lalli. Scully brought the founders and new members of the Hula team down to Ricon to his surfing retreat. " We wrapped up the four-day trip around the dinner table we were like, 'This is it. This is the thing. It's the intersection of innovative entrepreneurs, outdoor activity, and the passion for the outdoors.'" After riffing on a few ideas, the idea of mastermind summits was born.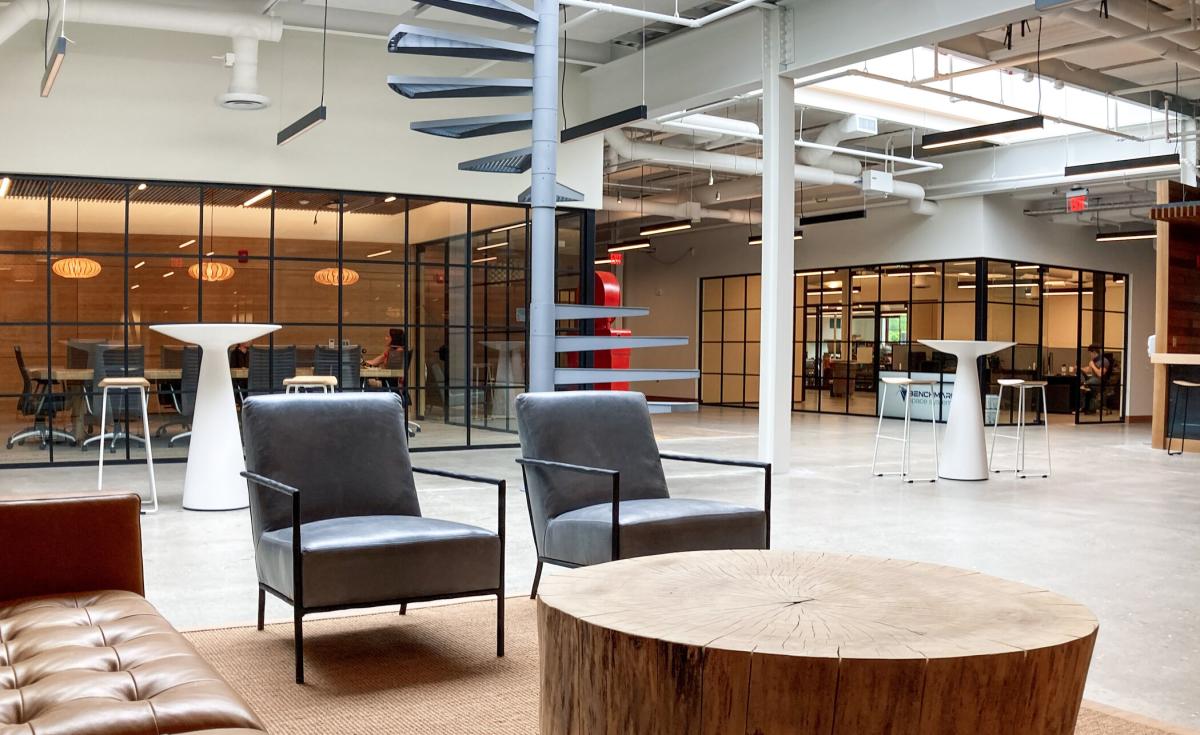 That's it. How am I going to get all these people who care about this thing together in one physical place to share ideas, build networks, and grow?" The sophisticated platforms needed to host a robust event like See Change are a gamechanger. But it took the obstacles of the pandemic to push industries to embrace the tech that had already been available.
"Ultimately I think it is a positive for us," says Cassidy Petit, who heads up events and programming at Hula. "This is a climate conference. We want people from around the world to be able to participate without having to get on a plane and contribute to further carbon impact." The beneficiary of the March summit will be POW (Protect Our Winters), an organization passionate about outdoor activity and combating climate change. "When we sat down to talk about the objective of See Change, it was POW's mission, so it was a really easy fit."
For post-COVID summits, Hula plans to use a hybrid model, bringing in a tight-knit group for that person-to-person connectivity so central at Hula, while continuing to involve a wider audience virtually. In the immediate future, a summer summit is slated with a focus on watersports and water-quality issues.
While plans for the summit are coming together, the Hula team is working diligently on the finishing touches at the lakefront campus. The building itself is infused with natural light; it feels healthy with vast coworking spaces that jell nicely with the new protocols of a COVID work world. Palm trees are en route to live in the central lobby. You can almost hear a ukulele strumming. There's also a fitness club, a fully dialed podcast studio, conference rooms, a restaurant, and easy access to the Burlington Surf Club and the bike path. "Our whole space is designed around this concept of work-play," says Petit, "of taking your lunch break and hopping on a paddleboard. Taking the day off and working late cause it's a pow day. We really advocate for that so we're trying to emulate that at See Change Sessions."
The See Change Sessions March summit is open to the public. A general admissions ticket goes for $59; students pay $29. "We're not necessarily targeting entrepreneurs who have a winter mountain sports brand," says Petit, "we're targeting those who have a passion for winter mountain sports . . . Even if their role doesn't directly connect to the mountains at all." The goal in all of this connectivity and networking, explains Petit, is "to catalyze innovative climate solutions." And we are going to need them if we want those outdoor playgrounds and the seasons that invigorate us to endure.
LEARN MORE AND REGISTER FOR SEE CHANGE SESSIONS